Remaining Long Format – 90s compilations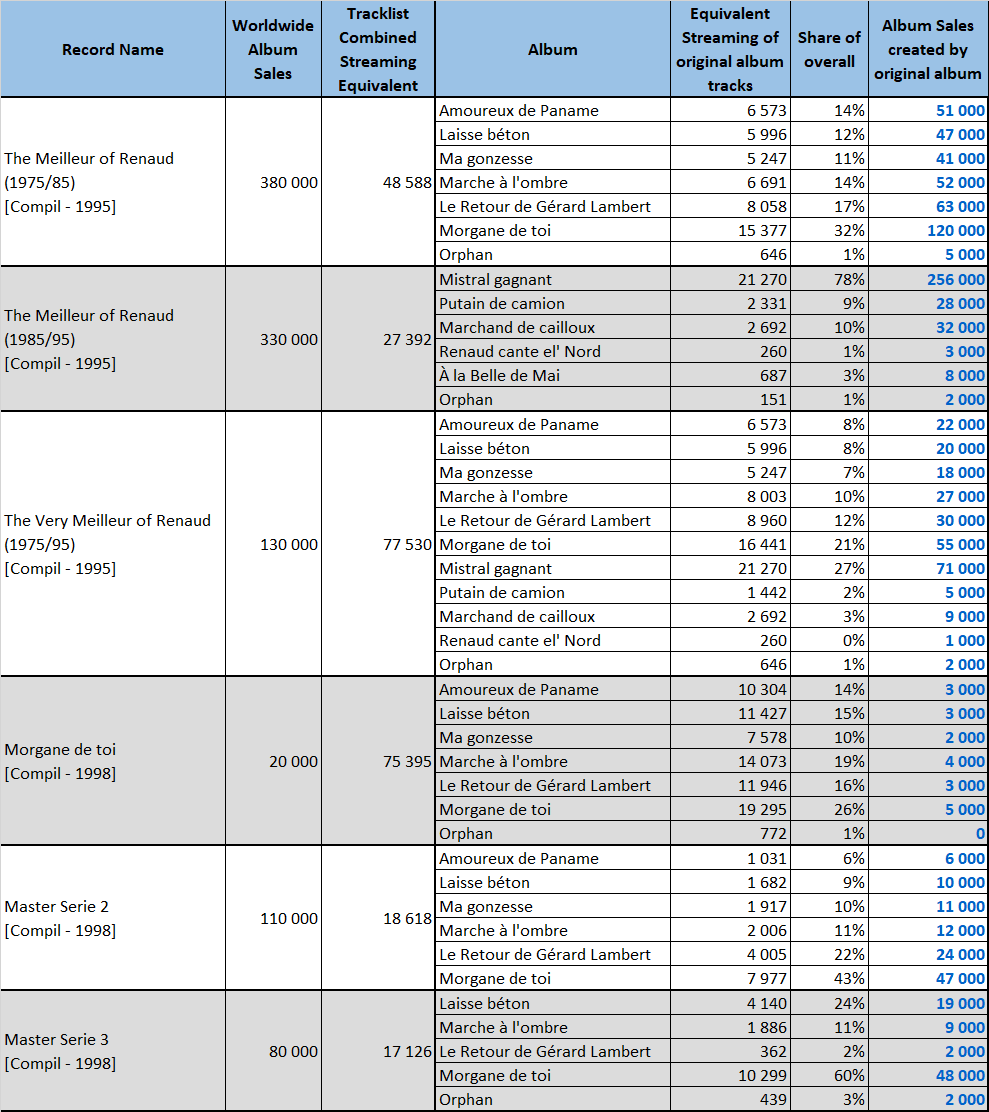 1995 is the year that saw the first Renaud-specific compilations come out. Right from the start his label separated his discography into pre/post 1985. It was a clever move. The 1975-1983 period is full of relevant songs although no truly massive hit. The era 1985-1995 is much weaker but contains Mistral Gagnant which is strong enough to drive a compilation by itself. This balanced decently both periods with the two The Meilleur of Renaud volumes selling over 300,000 units each. The sales-distribution is the opposite: spread over all albums for the first one, heavily concentrated into Mistral Gagnant for the second. Please note The Very Meilleur of Renaud is weighted with a coefficient of 2 as it basically contains two greatest hits merged together.
Volumes 2 and 3 of Master Serie still exploited his pre-1985 only which was dominated slightly by Morgane de toi songs.