Remaining Long Format – Part 5 – Music Videos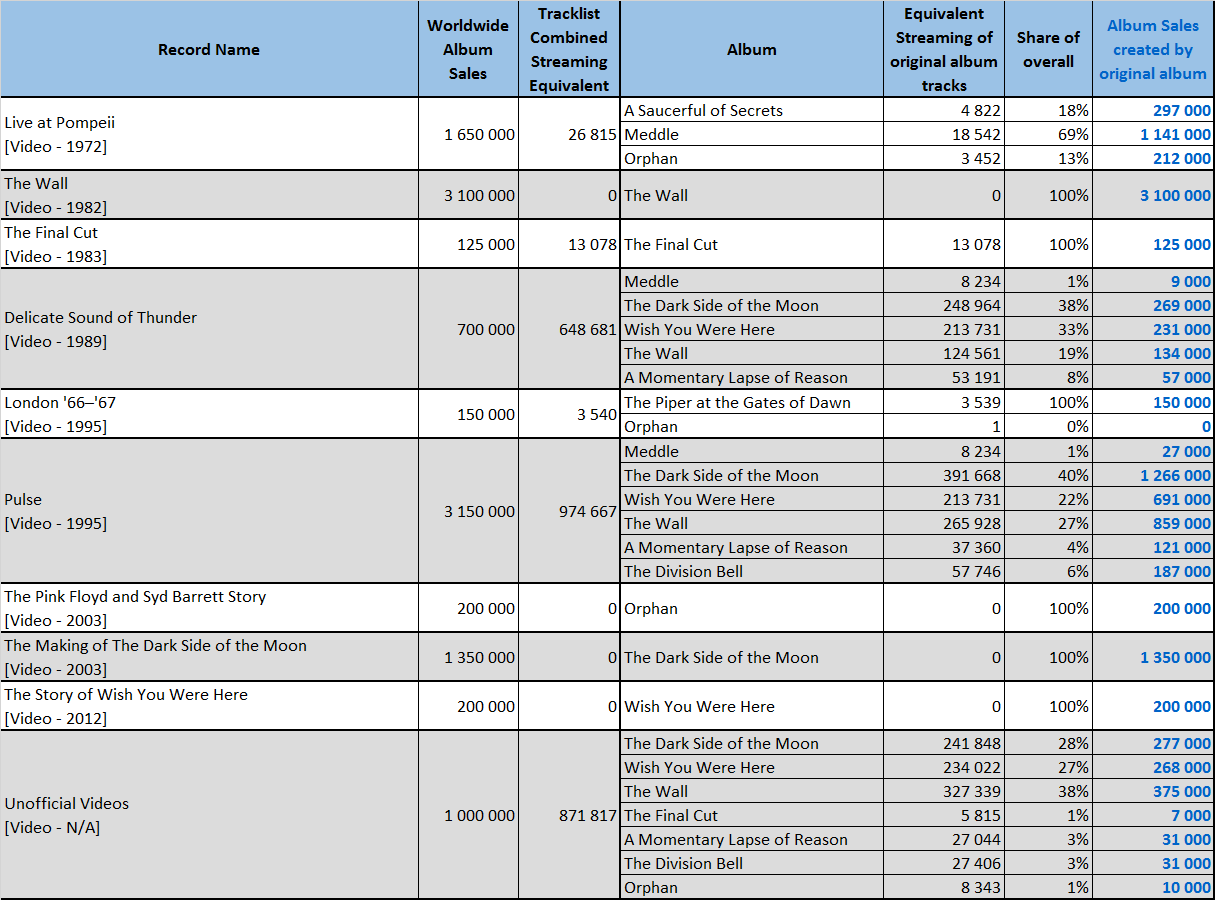 Strong album sellers, Pink Floyd are also gigantic in the music video field. Two of their outputs, The Wall and Pulse, are past 3 million sales combining VHS and DVD releases. Both Live at Pompeii and Dark Side of The Moon are well over 1 million, creating a rare total of over 10 million music videos sold.
The big 3 is again responsible for the majority of those units shifted. The Wall repeats the advantage of having one massive selling package made up of only its songs. It means without doubt that Dark Side of the Moon sold more copies in its original format, slowly but surely though we are seeing The Wall generating more sales in various avenues like physical, digital and streaming singles and now on compilation sales too. Will that be enough to match it overall? Stay tuned, we are getting close to the totals.