Remaining Long Format Part 3 – Latter videos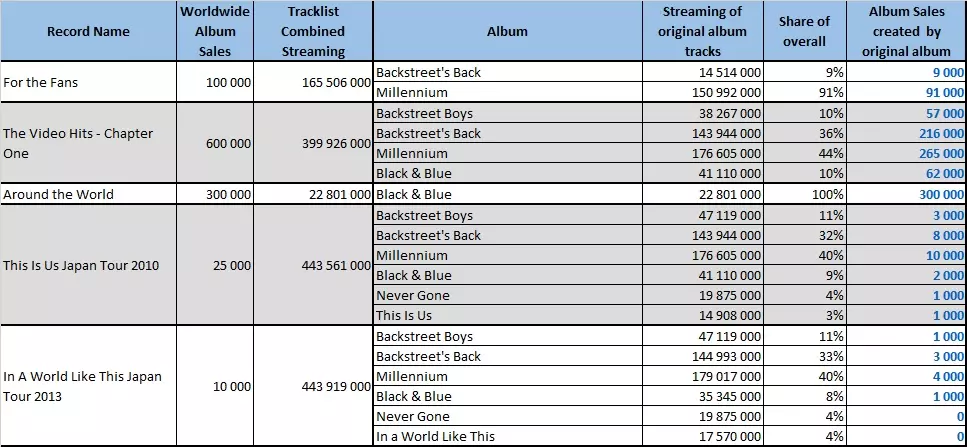 With these music videos, on the other hand, Millennium regains its status, in some cases by an overwhelming margin.
Thanks to Around The World, Black & Blue gets a good 300,000 additional copies. And the rest of their catalogue gets predictable results: their first two albums obtain very good results, their last efforts didn't generate much.