Streaming Part 4 – Orphan Tracks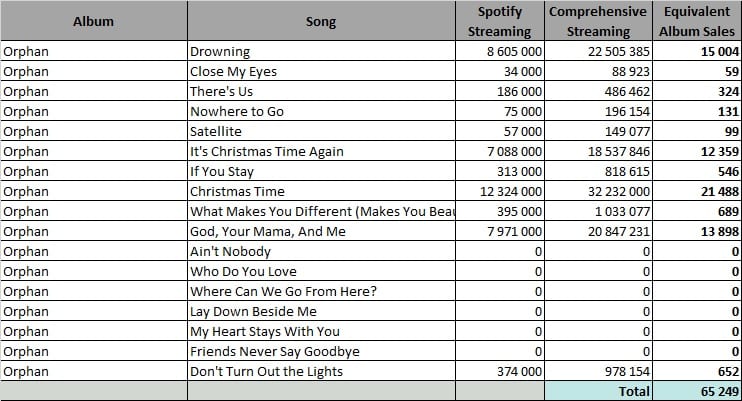 And last, but not least, their Orphan tracks add a very good 65,000 equivalent albums sales.
Their song Drowning would have been thought off as their biggest Orphan track, but, to the surprise of some, Christmas Time has got to be widely accepted by their public and achieved over 12 million streams on Spotify and over 21,000 equivalent albums sales alone. 2012 song It's Christmas Time Again did decently too at 7 million streams.