Part 6 – Local Compilations II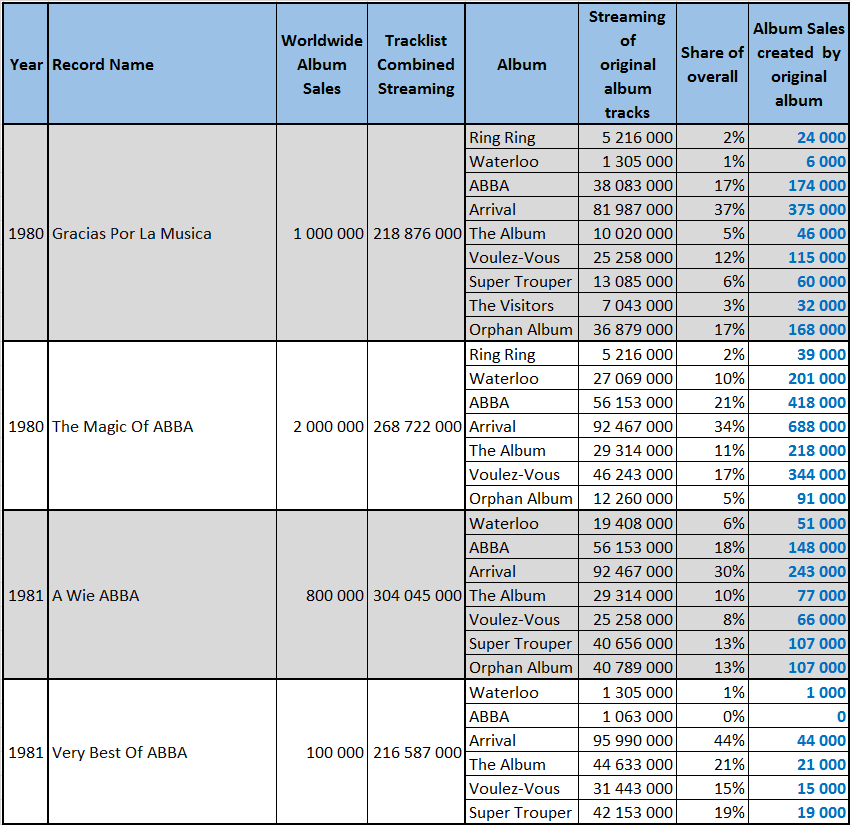 More of the same. Gracias Por La Musica contained Spanish translations of their songs and was released in Japan plus, obviously, in latin language countries. The Magic Of ABBA was a direct order album sold mostly in the US. A Wie ABBA was one more German-language countries release. Very Best Of ABBA was a Japan-only LP.
What they do have in common? They all did incredibly well on markets were they got released and they all capitalized mostly on Arrival songs then a bit of every other studio album.