Streaming Part 3 – Still Riding High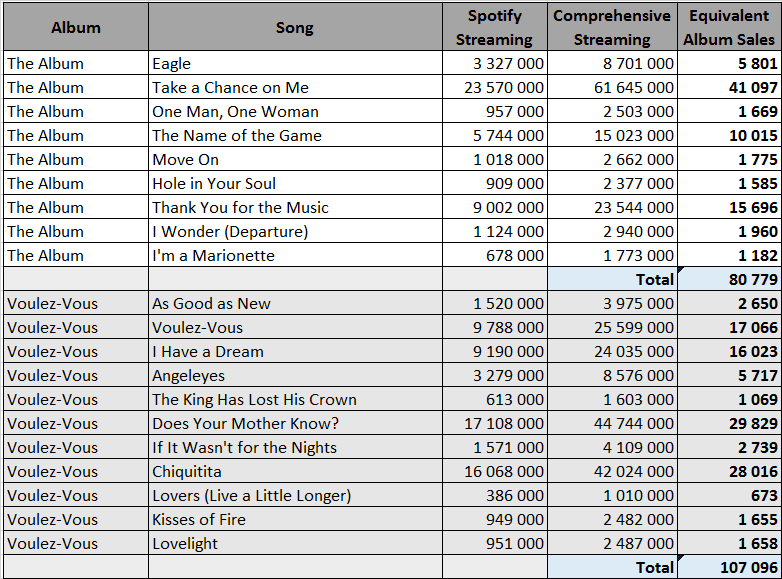 Both The Album and Voulez-Vous have very similar results. None of them as a truly massive track but both contain several mid-range songs that enable those albums to get relatively healthy totals.
If 100,000 album sales equivalent for each record is nothing to be ashamed of, those results are still on the low side for such a well known band. As a comparison point, while those six albums up to Voulez-Vous combine for less than 600,000 units, Fleetwood Mac 1977 album Rumours alone easily eclipsed that figure.