Streaming Part 5 – The Rising Global Superstar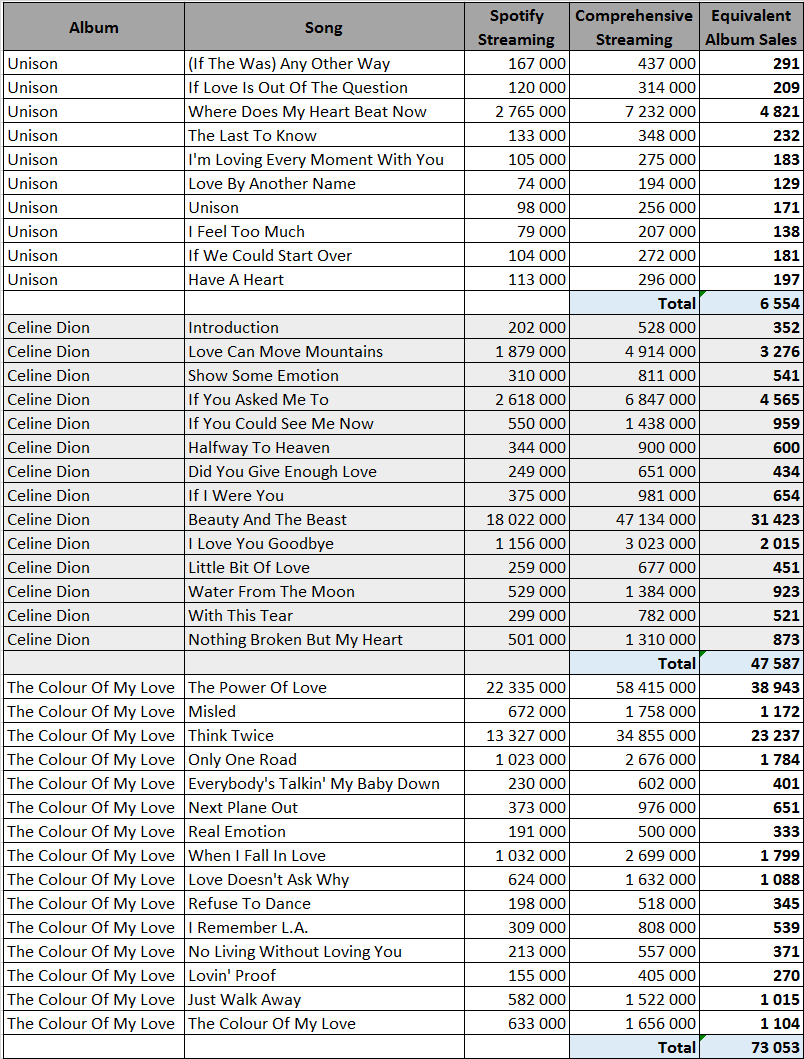 Unison big hit is on 2,8 million, Celine Dion one is up to 18 million, both The Colour Of My Love strongest tracks combine for 35,7 million. Once again streaming tells many facts, perfectly highlighting which albums have the biggest strength.
Overall figures are not too good yet with album tracks being pretty weak. This explains why after All The Way compilation release in 1999 catalog sales of studio albums of the artist went down tremendously.