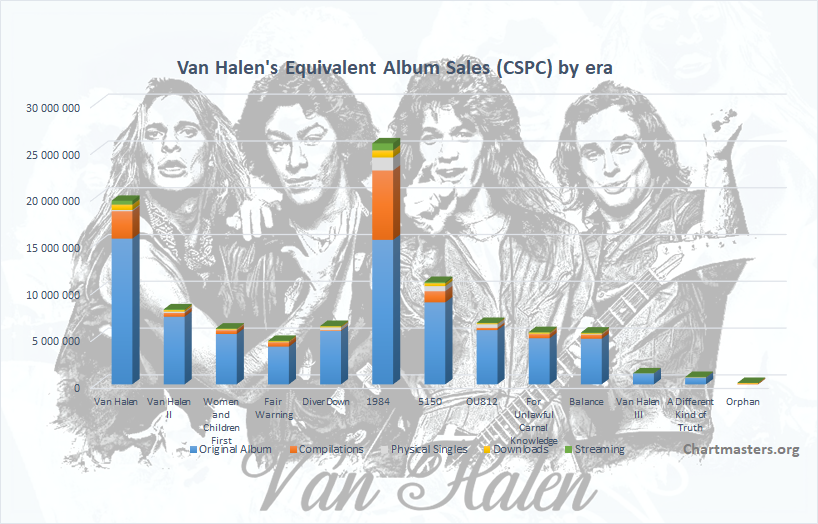 A top frontman and a legendary guitarist shot Van Halen among the best selling American bands of all-time.
The latter, Eddie Van Halen, passed away on October this year from cancer at the age of 65.
Our best way to pay tribute to this iconic band is to study their sales figures in detail, which happen to be very impressive.
View More