Streaming Masters – PNL
French rap duo PNL was formed in 2014 and have the last few years stormed their home country's streaming charts with their recent albums. They took up close to the entire top 20 on the French singles chart with their last output, Deux Frères.
The lead single from that album, Au DD broke the record for highest streaming week ever in France. This was even enough to reach Spotify's Global Top 50 chart.
But let's get to their total!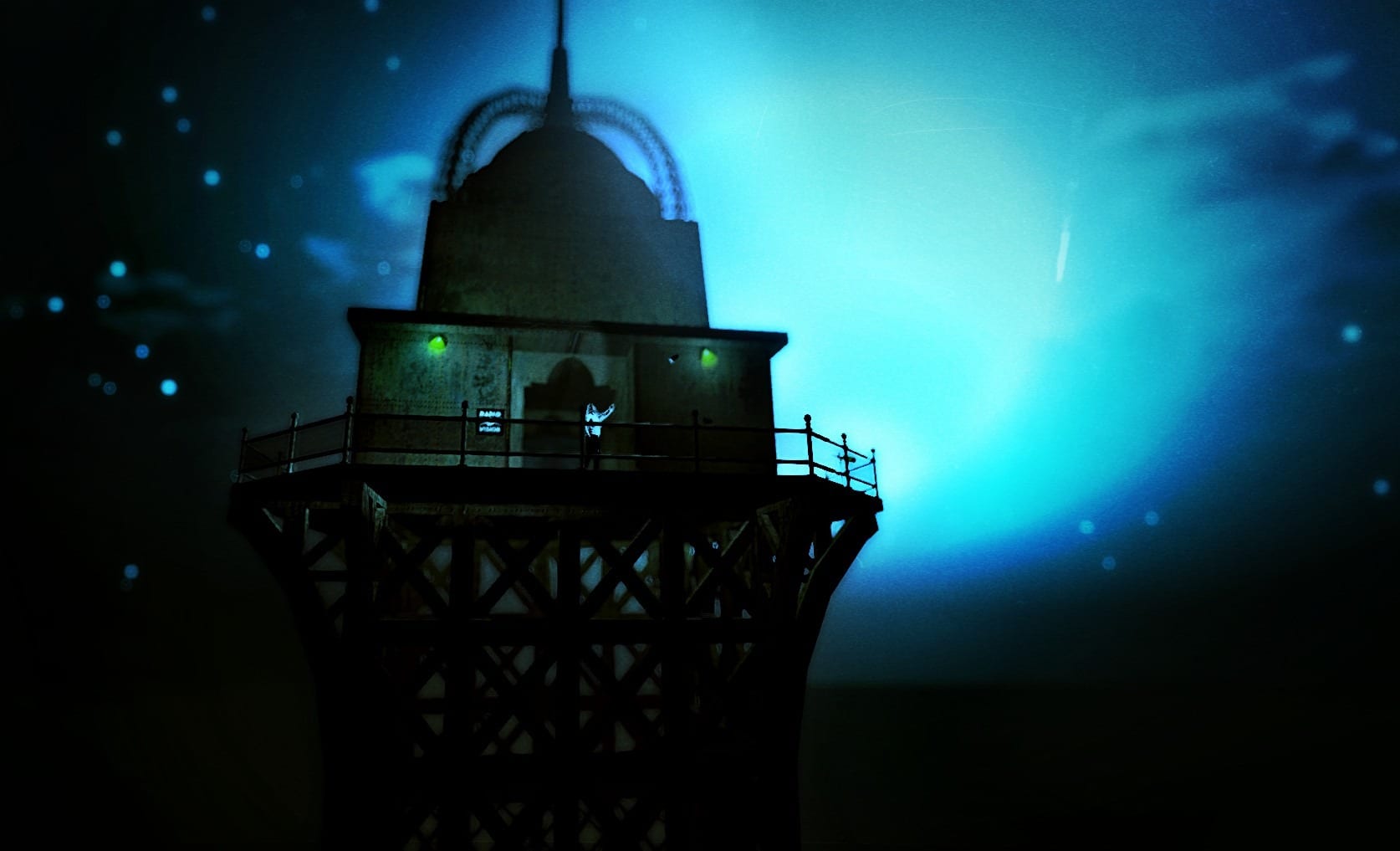 Streaming is made up of audio and video streams. Our CSPC methodology now includes both to better reflect the real popularity of each track. The main source of data for each avenue is respectively Spotify and YouTube.
In order to account for their real popularity in each relevant country, the below sources have been used along with the mentioned ratios that reflect the market share of each area.
Genie, AWA and Xiami been ignored since PNL have close to 0 streams in Asia. The Spotify to Comprehensive Audio Streams ratio have been set higher to to account for Deezer's strength in France.
Audio Streams
– World: Spotify streams * 2,35 (Spotify have roughly 40% of the French streaming market. PNL have a decent following outside France as well)
Video Streams
– World : YouTube views
Audio Stream value – 1500 plays equal 1 album unit
Video Stream value – 11,750 views equal 1 album unit
Equivalent Albums Sales (EAS) = ( Spotify * 2,35 / 1500) + ( YouTube / 11750)
PNL streaming review – the results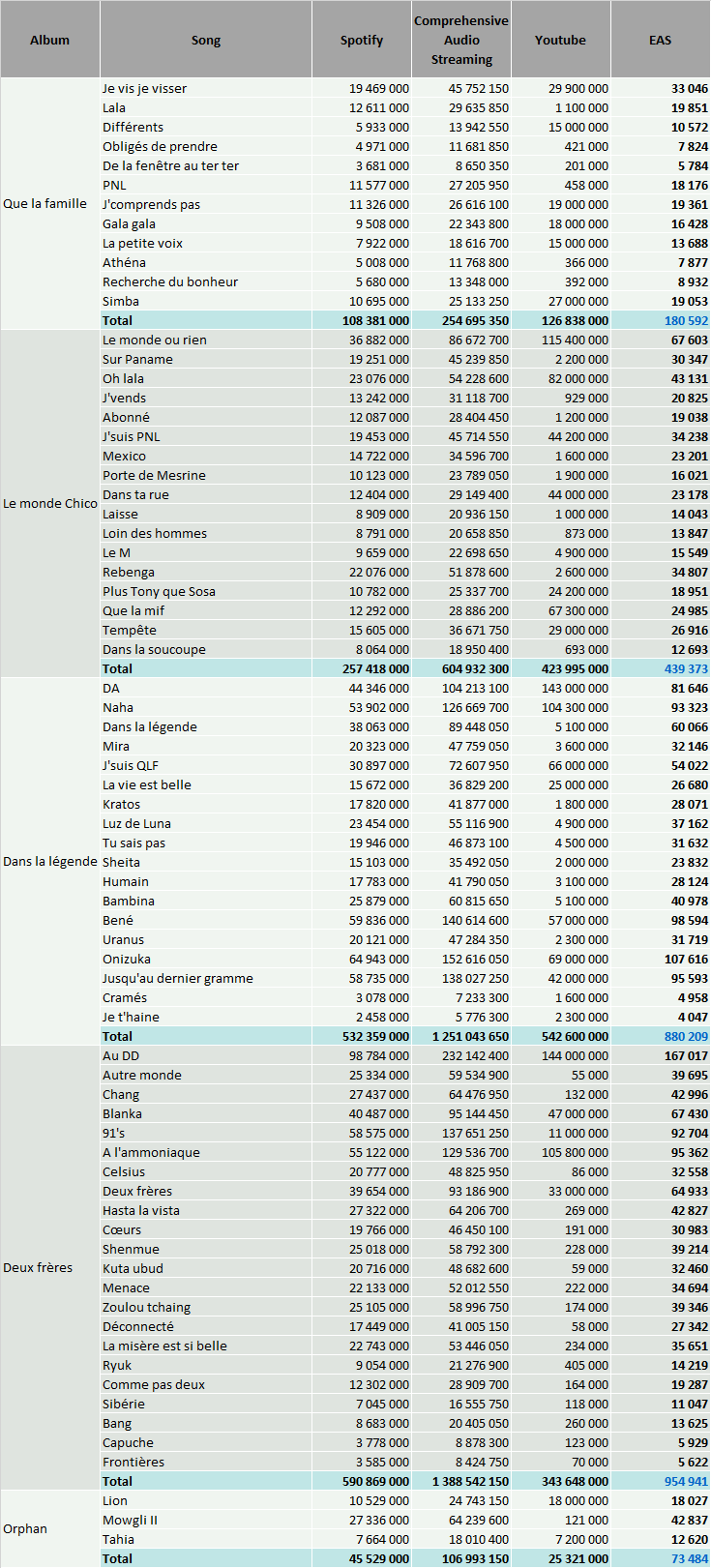 Total: 2,528,599 EAS
PNL most streamed tracks (EAS)
1. Au DD [Deux frères] – 167,000
2. Onizuka [Dans la légende] – 108,000
3. Bené [Dans la légende] – 99,000
4. Jusqui'au dernier gramme [Dans la légende] – 96,000
5. A l'ammoniaque [Deux frères] – 95,000
6. Naha [Dans la légende] – 93,000
7. 91's [Deux frères] – 93,000
8. DA [Dans la légende] – 82,000
9. Le monde ou rien [Le monde Chico] – 68,000
10. Blanka [Deux frères] – 67,000
11. Deux frères [Deux frères] – 65,000
12. Dans la légende [Dans la légende] – 60,000
13. J'suis QLF [Dans la légende] – 54,000
14. Oh lala [Le monde Chico] – 43,000
15. Chang [Deux frères] – 43,000
16. Mowgli II [Orphan] – 43,000
17. Hasta la vista [Deux frères] – 43,000
18. Bambina [Dans la légende] – 41,000
19. Autre monde [Deux frères] – 40,000
20. Zoulou tchaing [Deux frères] – 39,000
You may be interested in…
… streaming tops and tools
… similar artists