France Best Selling Albums Ever: Update Part 4
00s ALIVE Records
Musical – Roméo et Juliette, de la Haine à l'Amour (2000) : 1 495 000
One of the Notre-Dame de Paris-impulsed musicals, Roméo et Juliette did wonders on its own. A more teen-oriented record, this album hasn't stop selling still. Sitting around the Top 1,000 at Amazon.fr, it isn't needing new shows for now to remain relevant. The last performances of it happened in 2010 in France, in Paris only. Time to launch anew the musical in 2017?
Henri Salvador – Chambre avec Vue (2000) : 1 465 000
It is hard to believe that a 82 years old singer managed to shift over a million units of an album made of fully new material. Nevertheless, Henri Salvador did it with quite some ease. As bizarre as it may seem, the legendary singer, who passed away in February 2008, never charted a single week since the new Comprehensive Chart arrival in 2011. How is that possible? After his death, none of his best of albums went Top 10 in the Compilation Chart, but as many as 6 distinct packages charted inside the Top 40. At the same time, his last 3 studio albums also re-entered the Catalog Chart, led by this 2000 blockbuster Chambre Avec Vue at #2. In other words, if Henri Salvador never appears inside the Top 200, that's mostly because his catalog sales are spread over numerous releases. This post-mortem results also reveal that the 2000 studio album is his most cherished item by consumers, which explains why it features quite well here.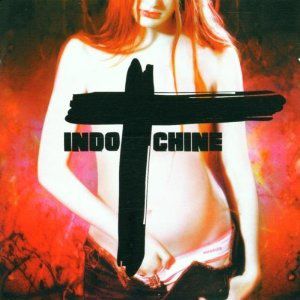 Indochine – Paradize (2002) : 1 230 000
One of the biggest Rock bands of all-time in France, Indochine had been releasing albums for 20 years when Paradize first came out. It was a low point for them with all their 90s albums selling disappointing amounts. The single J'Ai Demandé A La Lune put them back into the map of A-List artists in 2002. If the song never left popular radio stations track lists, the album lost ground as years passed. It no doubt remained a very decent catalog seller, but maybe not as big as one would expect from such a blockbuster rock album from a cult band. It only needed to be reactivated though as its 10th year anniversary in 2012 shot all the way to #3 of the big chart in its debut week. After the 11-weeks run achieved that year, it never charted again, with the Birthday Album, a compilation from 1991 later reissued with material up to 1996, being their main catalog seller. So far, there is still no compilation covering the era of Paradize and follow up albums. This grants all their live albums to perform fairly well in the meantime.