France Best Selling Albums Ever: Update Part 4
90s ALIVE Records
Elton John – The Very Best Of (1990) : 1 735 000
The absolute king of sales during the first part of the 70s in the US and in the UK, Elton John remained at best an average seller in France until the end of the 80s. From 1990 to 1997 though, his results were quite mind-blowing. The hit Sacrifice from the album Sleeping With The Past changed everything for him. The LP first peaked at #30 before disappearing for several months in 1989. The huge #1 single shot it back to charts up to #2 during the summer of 1990. A few weeks later only, The Very Best Of used that perfect timing to top the Compilation Chart for several weeks. Since nearly two decades, the artist has not only clearly slowed down, but other packages like Greatest Hits 1970-2002 also replaced it. Hardly available for a few years, digital platforms put it back in the map.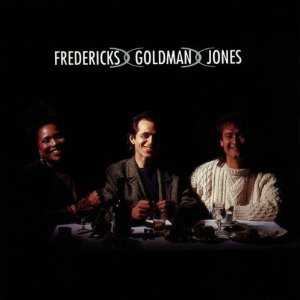 Fredericks Goldman Jones – Fredericks Goldman Jones (1990) : 1 425 000
Well, not sure much more need to be said about Jean-Jacques Goldman, here sharing the spotlight with his friends Carole Fredericks and Michael Jones. Their debut album as a trio isn't a massive catalog seller but retains as much appeal as every Goldman record as they are regarded as fully legitimate albums in his discography.