France best selling albums ever: Paradize by Indochine (2002)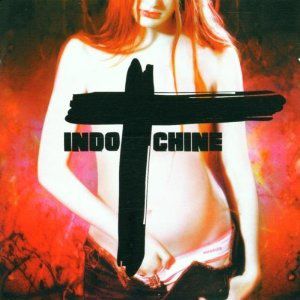 French music scene has always been massively dominated by solo artists. We just ended to study million selling album Le Chemin by Kyo in 2003, but that is the exception rather than the standard. In fact, no band, local or international, sold a million copies of an album in France since that date. The country had in all its history a mere four truly big and cult bands, those are Téléphone, Noir Désir, Louise Attaque and Indochine.
The latter band started in 1982 with iconic hit L'Aventurier, that remains one of the most well-known songs from the decade as of today. Although averaging a not-that-big 300,000 copies sold of their four 80s albums, the band earned a strong following. Mocked by medias all along the 90s, their sales collapsed completely, by 1996 their 7th album Wax failed to chart even on its debut week.
After the death of one of the two leading twin brothers in 1999, follow up album Dancetaria album managed Gold status while peaking at 14. This popularity increase was nothing in comparison to 2002 Paradize album yet. Supported by gigantic hit J'Ai Demandé A La Lune, which reached #1 in its 15th week, a very rare feat in the physicals era, the album quickly gained traction on charts. During a strongly competitive year, it managed to stay inside the Top 10 for its first 29 weeks and was still coming back as high as #12 by week 76. The best performance ever for Indochine, the album ended as their bestseller by very far. Sales study on following page!