CSPC: Kelly Clarkson Popularity Analysis
Streaming Part 3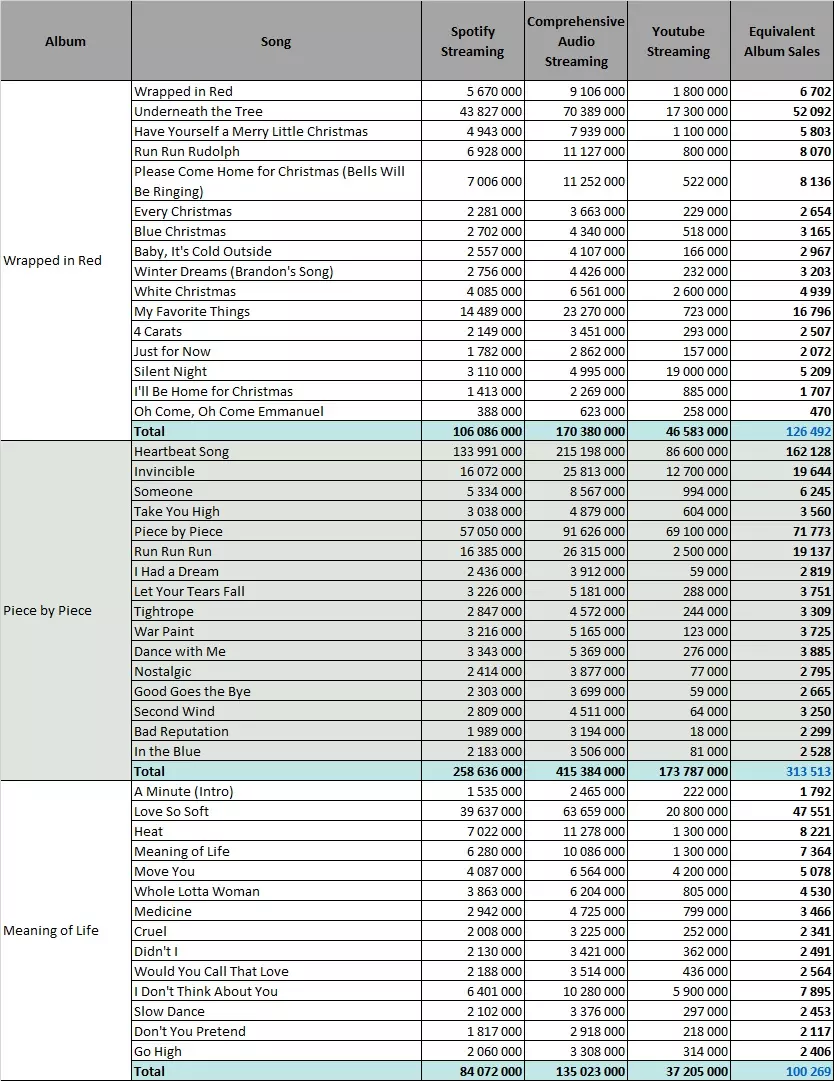 Results of Wrapped In Red aren't bad but not good either. Underneath the Tree is its largest hit at 44 million streams. On its side, Silent Night has the most YouTube hits at 19 million.
Piece by Piece was Clarkson's first album to be released during the streaming era. That's why Heartbeat Song belongs to her most streamed songs even if it was nowhere near her biggest hit overall. The song stands on 134 million streams on Spotify and 87 million on YouTube. The title track is a decent runner up. Additional songs are very weak by 2015's standards. At 314,000 EAS from streams, the album almost match its pure sales with streaming units.
Then comes Meaning of Life. Issued nearly 7 months ago, with streams hotter than ever, the context was perfect for this album to secure large sales from this avenue. So far, it lies on 100,000 EAS. That's more than 3 times less than its predecessor in spite of the booming market. It's also less than 5 of her previous 7 LPs. These tragic results are even more negative when we know that streams represent the youngest audience of music enthusiasts.