CSPC: Kelly Clarkson Popularity Analysis
Streaming Part 2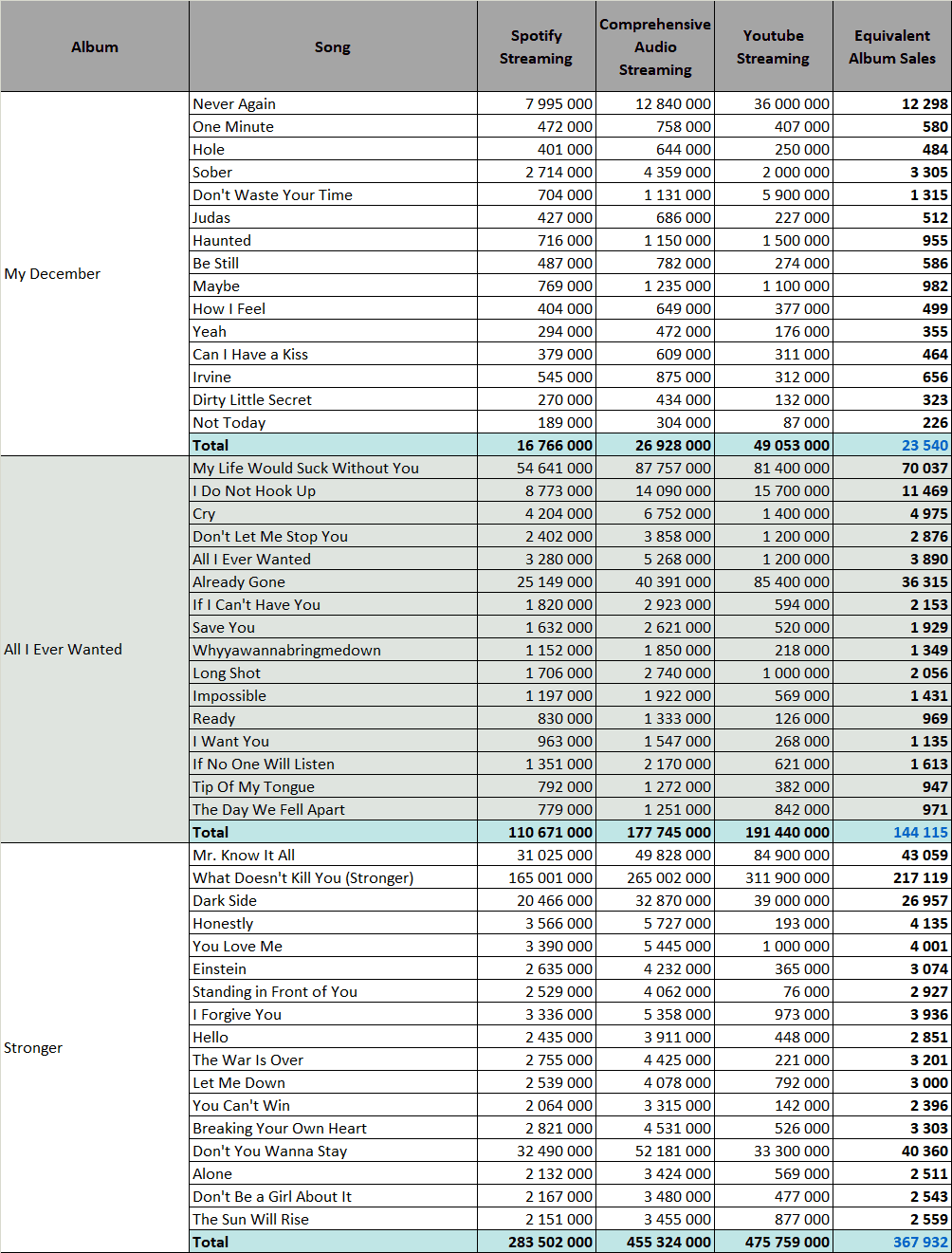 Album sales, downloads, now streams, there is truly no way to find positive indicators about My December. Its performances on streaming area are chaotic. Never Again will still need many months before reaching 10 million on Spotify while everything else is just horrendous. A 2007 album follow up of a 10+ million seller, it registers a mere 24,000 EAS from streams. Outch.
All I Ever Wanted does much better. My Life… is now comfortably over 50 million, half of the total of the album. Various of its album tracks are currently unavailable on Spotify, but they did enjoy some plays before this removal. The LP stands on 144,000 EAS from streams.
Stronger is once again a strong improvement. What Doesn't Kill You (Stronger) is still quite hot at 165 million Spotify streams to date. The remaining 3 singles are nowhere near as strong but they still stand on 20-32 million each, while album tracks stand at 10% of that level. This era is worth 368,000 EAS on this format.