CSPC: Elvis Presley Popularity Analysis
Compilations #2: Original Camden Albums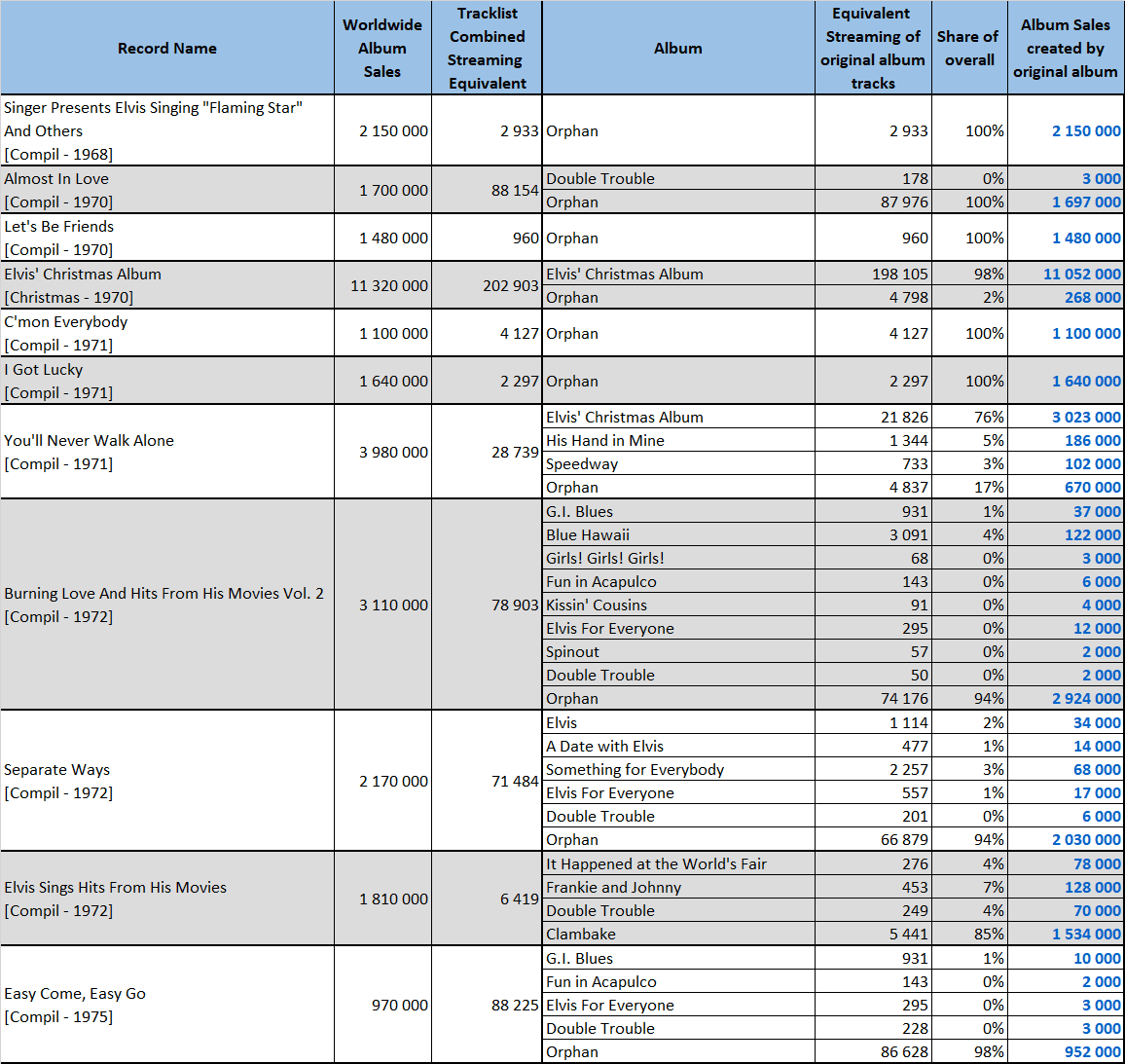 During the 70s Camden (later sold by Pickwick, then Camden anew) records fueled Presley's total sales. The strongest of them was undoubtedly the reissue Elvis' Christmas Album from 1970 which recently became his first US Diamond album. Unsurprisingly, we can see that most of its appeal comes from the original Elvis' Christmas Album with its two new songs making little difference.
Ironically, the second top seller from this list also sold mostly on the back of Elvis' Christmas Album. You'll Never Walk Alone is close to 4 million units. We can see that it was no direct competition to the gospel LPs, His Hand In Mine, How Great Thou Art and He Touched Me.
Remaining Camden recordings largely exploit tracks previously available on EPs only, making them rare by early 70s since that format was over. The main exception is Burning Love which sold well thanks to the newly released title track which was the last big hit of Presley during his lifetime.