CSPC: Dire Straits Popularity Analysis
Streaming Part 2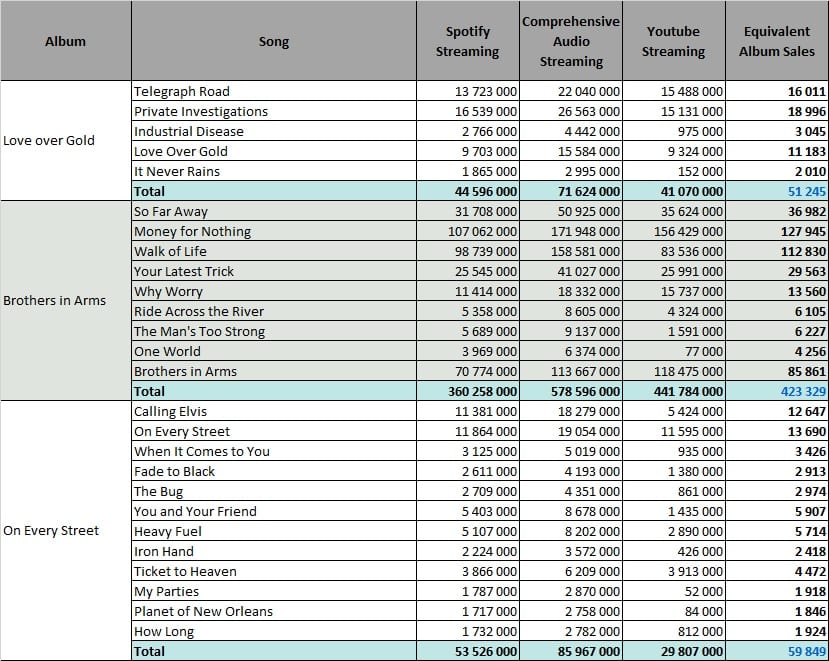 Love Over Gold has only 5 tracks which isn't a good idea in our streaming era. Three of them maintain some kind of relevance but they aren't big either which sets the record on 51,000 equivalent album sales.
Unsurprisingly, Brothers In Arms is much, much higher. Its songs fall short of Sultans of Swing, but with 3 solid hits its days remain bright. All its album cuts are strong too, so are its YouTube views. This puts it on 423,000 equivalent album sales.
The reception of On Every Street was cold in many countries considering how massive its predecessor was. It is visible on its streams too as the general seems to believe that this era is mostly forgettable. Its biggest song, the title track, is below 12 million on both Spotify and YouTube.