CSPC: David Bowie Popularity Analysis
Full Length related records Sales
With such an extensive career and so many labels involved as in David Bowie case, we haven't miss releases of live or compilations albums, plus music videos. He is also responsible for several minor soundtracks, all of which are listed within' the upcoming pages.
Remaining Long Format Part 1 – Live Albums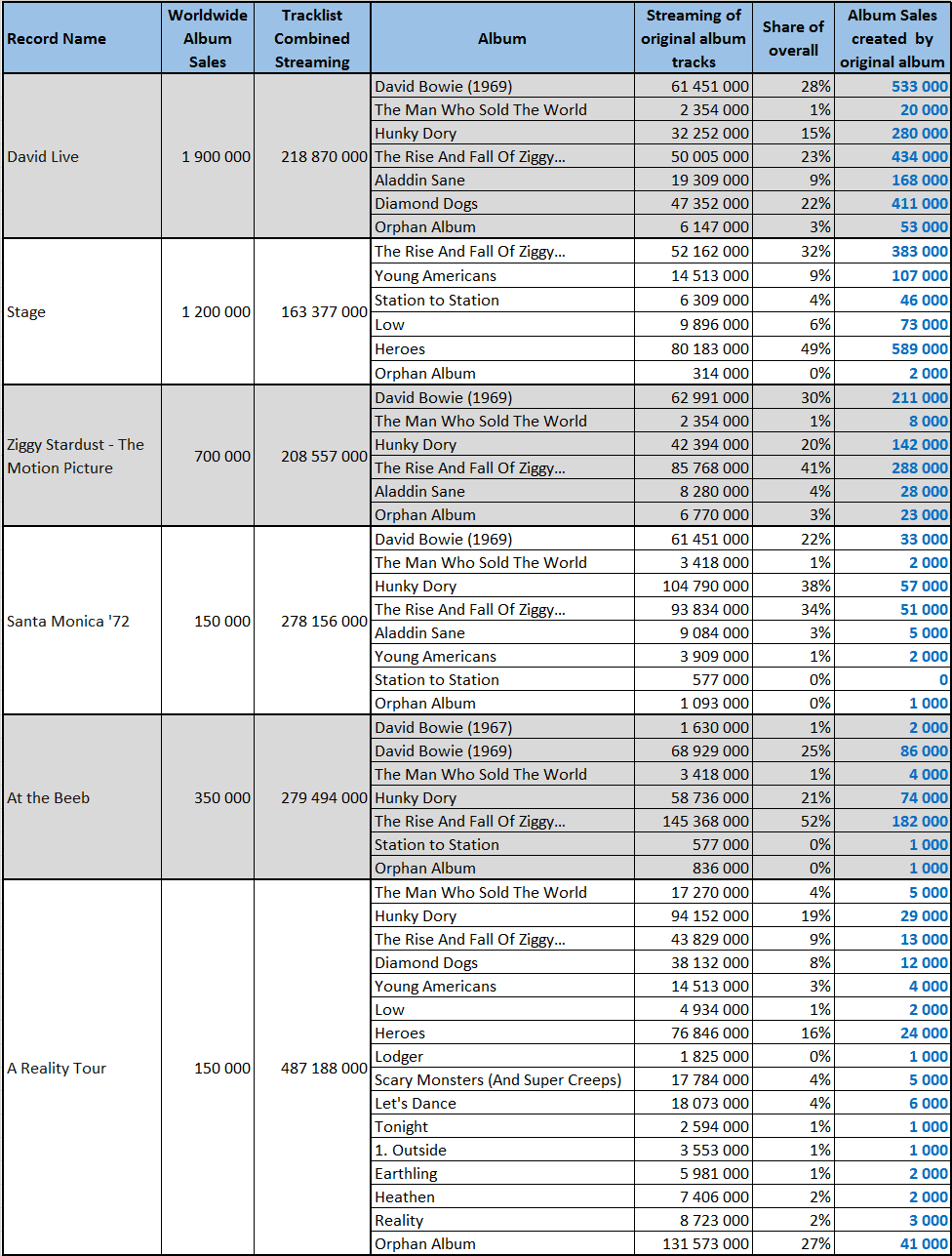 How to understand this table? If you check for example David Live live album line, those figures mean it sold 1,900,000 units worldwide. The second statistics column means all versions of all songs included on this package add for 219 million streaming plays on Spotify as of January 6th 2017.
The second part at the right of the table shows how many streams are coming from each original album plus the share it represents on the overall package streams. Thus, streaming figures tell us Hunky Dory songs are responsible for 15% of the David Live tracklist attractiveness, which means it generated 1,045,000 of its 280,000 album sales and so on for the other records.
This first batch of albums includes all his official live albums. As previously mentioned, some of the biggest songs from Ziggy Stardust and Hunky Dory have been ignored by many of them, they still claim a good share of those packages attractiveness. The absence of really identified greatest hits list, all those live albums include some very diverse songs which is why we can't isolate a specific pattern in terms of sales distribution among studio albums. At nearly 4,5 million units sold, they bring some relevant sales to most albums up to 1977 set Heroes.