CSPC: David Bowie Popularity Analysis
Streaming Part 4 – Hero Alone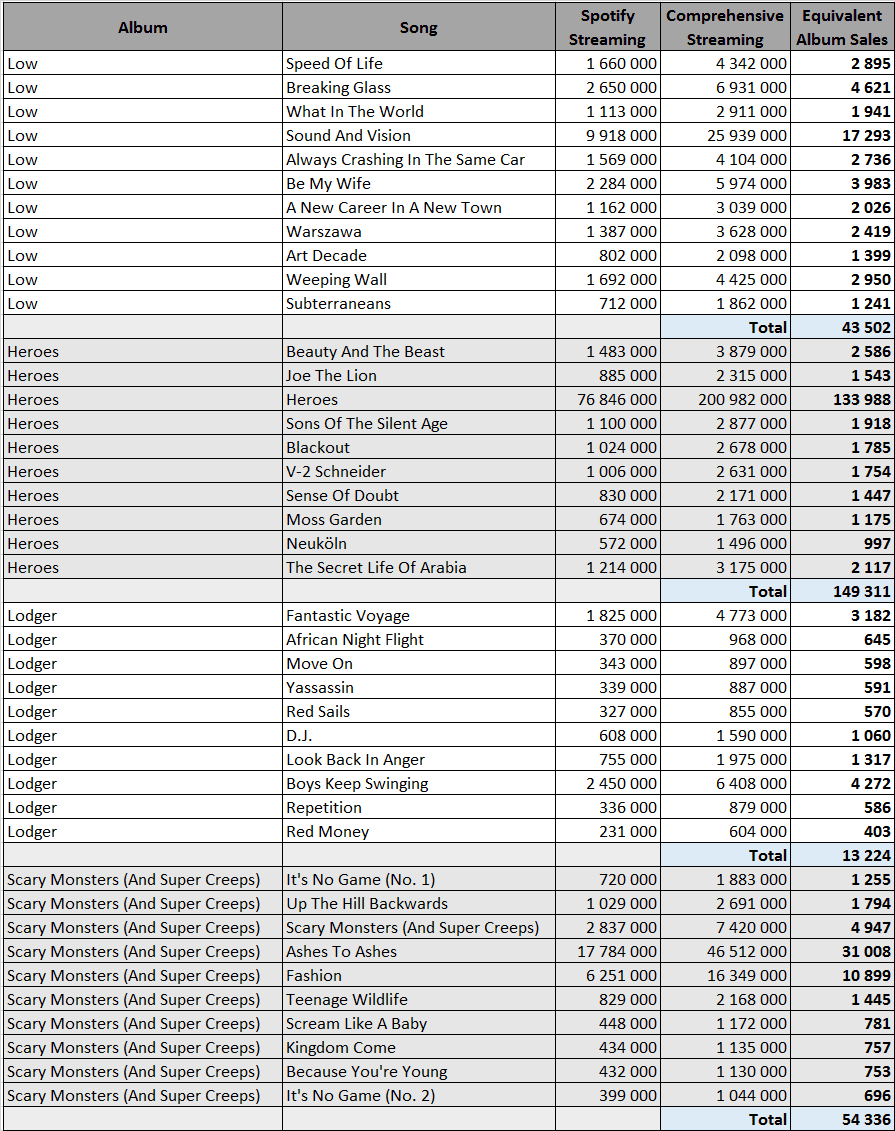 Both Low and Heroes maintain a status similar to previous albums. Overall, most songs are over 1 million. The main difference is clearly Heroes title track which is up to an impressive 77 million plays.
In comparison, Lodger album truly pales as it only contains two songs with more than 1 million streams resulting in only 13,000 equivalent album sales.
Once again, the singer immediately recovered thanks to Ashes to Ashes hit which pushes Scary Monsters to 54,000 equivalent album sales.