CSPC: Bob Marley Popularity Analysis
Part 12 – Early material compilations #6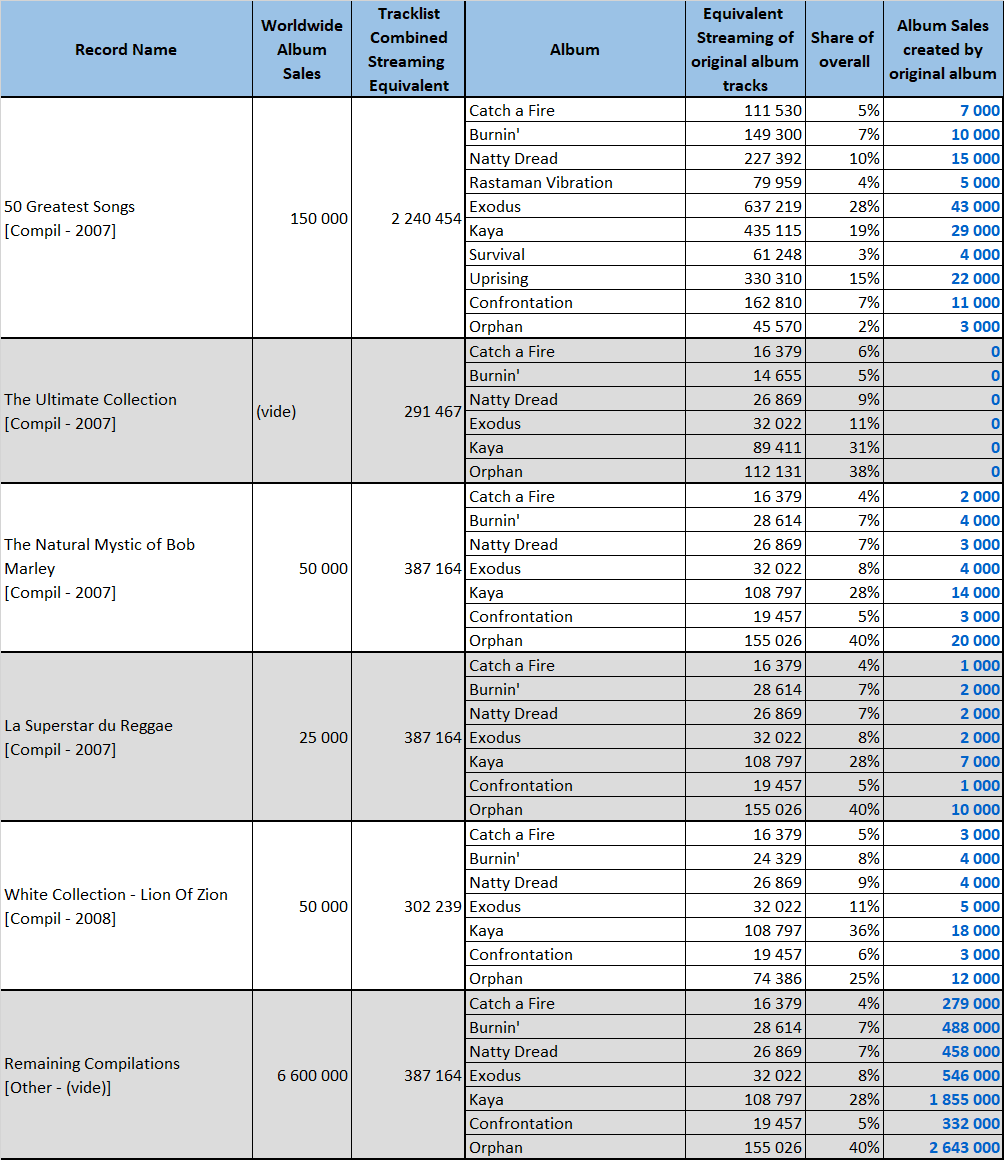 We close this window related to the early songs with a Remaining Compilations line. We already identified tons of similar records, but there are still hundreds more, which leads me to add to this folder with 6,6 million sales.
In fact, when carefully looking at every US Soundscan sales (from 1991 to date) available for the 93 long format releases that are estimated on this study, we can point out a hole of more than 2 million sales between units moved from them and Marley's comprehensive total. This situation is repeated everywhere. It is due to the 700 plus compilations issued by an infinite number of labels.
A last element is 50 Greatest Songs. This set, released in some European nations, is a proper Island compilation, but it is included on this category because it isn't available in the US nor in the UK.