CSPC: Bob Marley Popularity Analysis
Streaming Part 3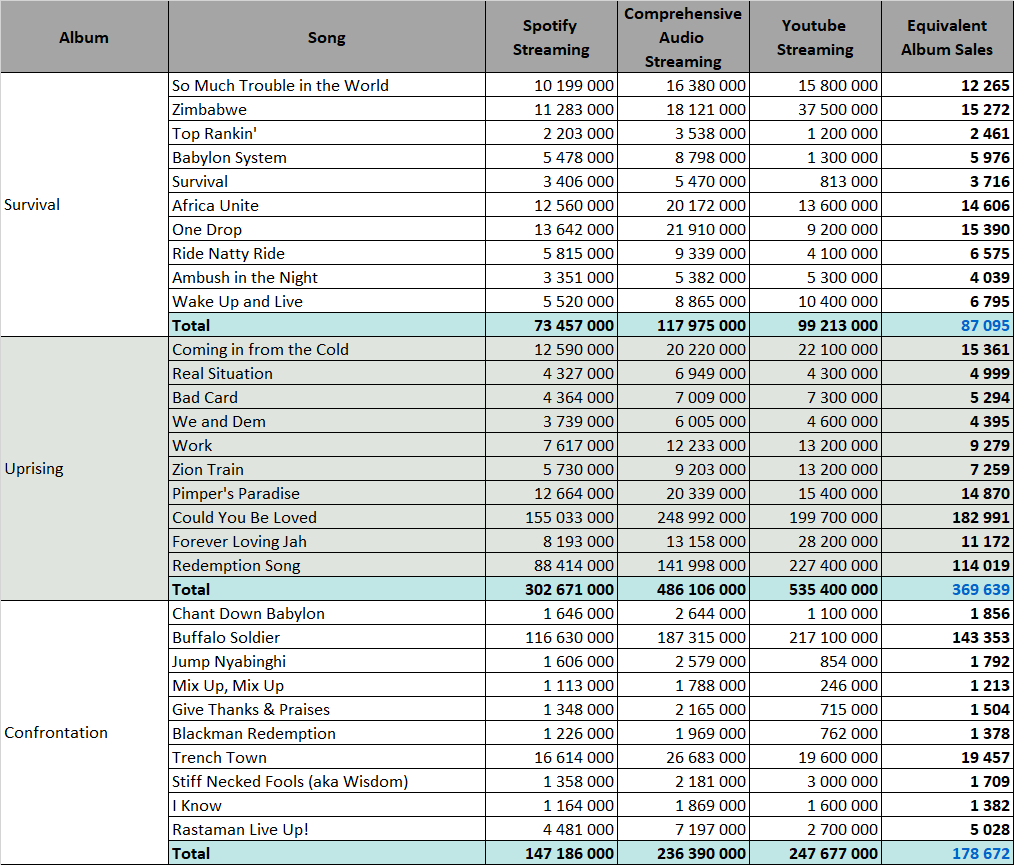 Survival, arguably the weakest streaming album of Marley at 87,000 EAS, is still an absolutely superb performer. All its songs top 2 million streams on Spotify and 4 of them are now over 10 million.
There is no doubt that people aren't only listening to a couple of Marley's songs, and they aren't only playing the cult best of Legend either. People listen to his entire catalog. All songs from Uprising have more than 10 million streams combined. All his albums from 1975 to 1983 have all of their songs over 1 million on Spotify. This consistency is magnificent. It doesn't prevent him from getting monster smashes also. Uprising adds two. Could You Be Loved and Redemption Song contributes into 297,000 EAS from the album's total of 370,000.
The posthumous release Confrontation is boosted strongly by the classic Buffalo Soldier. The album has 179,000 EAS in total.