Part 2 – Compilations 2001-2018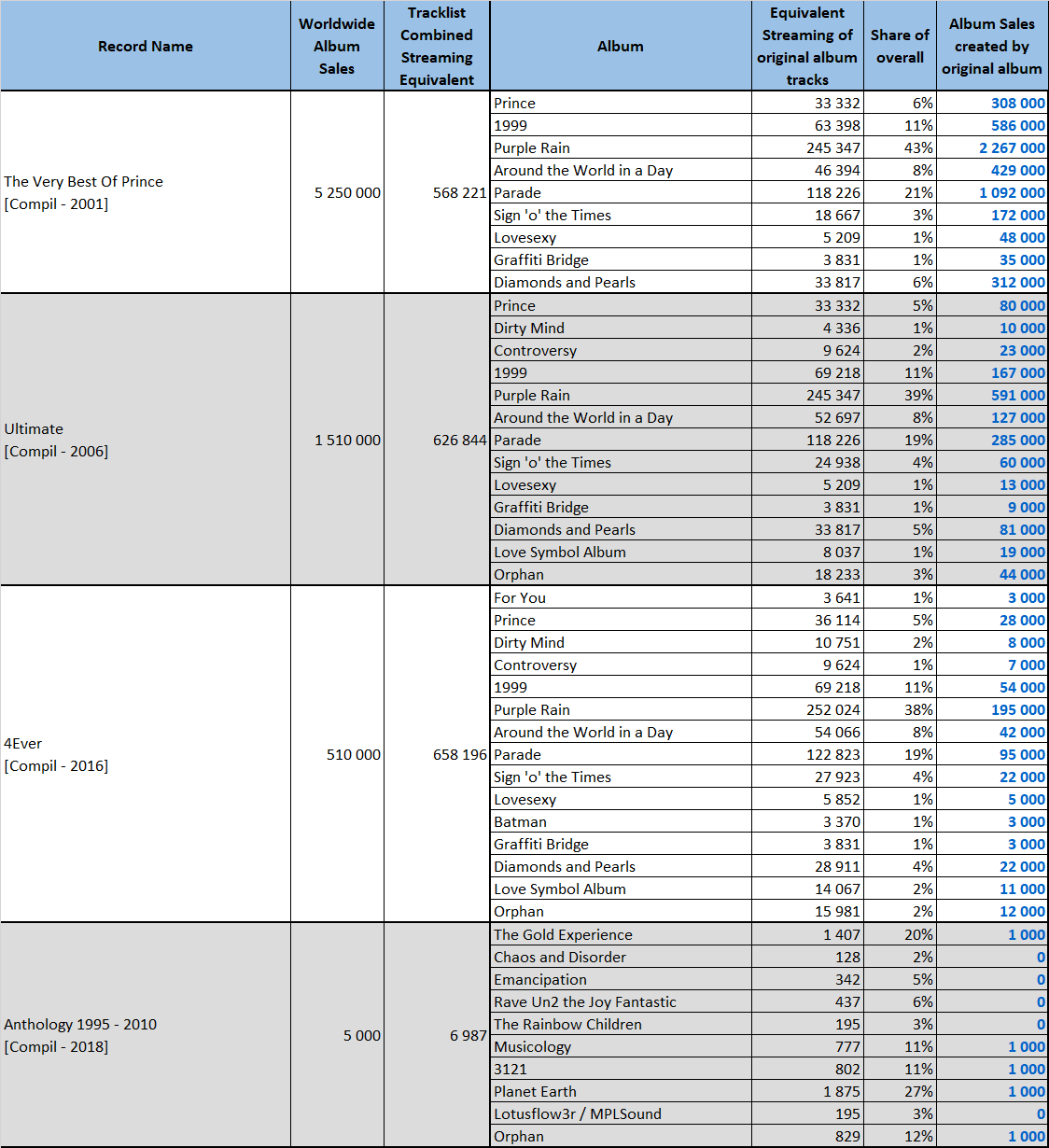 It seemed logical to see songs up to 1993 for compilations released in 1993. It may look more surprising to see songs covering the same era on best of albums from the 00s. Both The Very Best Of, Ultimate, 4Ever contain only songs up to Love Symbol Album, the last proper album issued by Warner.
Expectedly Purple Rain is the main provider of sales for these albums, usually amounting for 40% of their appeal. On its side, Parade's contribution is valued around 20% thanks to the Kiss smash.