Compilations #5: Half Million sellers 1969-1987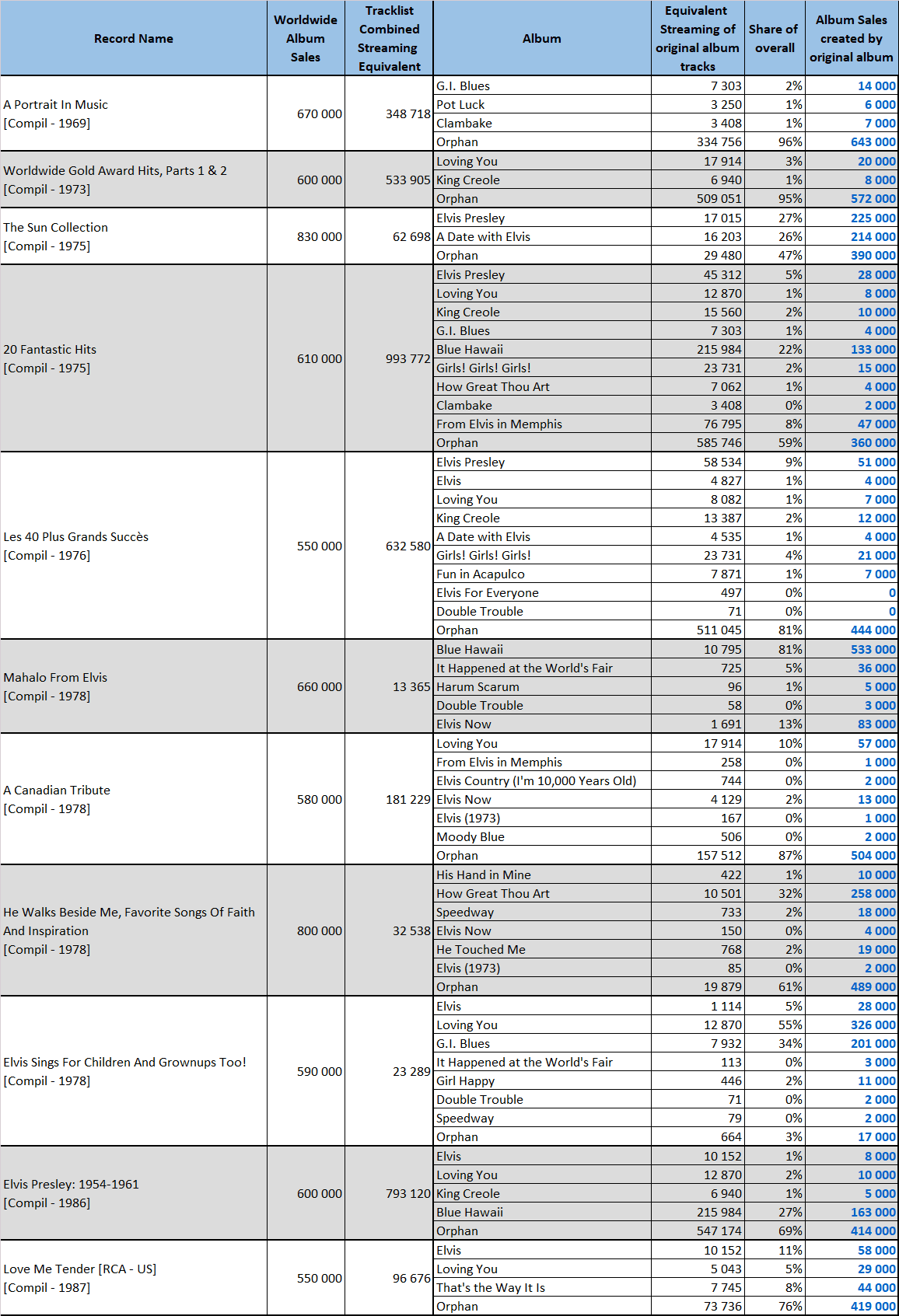 A full string of albums with over half a million sales. Some were US only releases, others never came to the light in that country, but all sold significant numbers. They follow the standard pattern with most sales coming from orphan songs, followed by Blue Hawaii.
There is one notable exception which is The Sun Collection. Focused on songs initially recorded for the Sun label, before the move to RCA in late 1955, it was the first of countless packages themed around that period. That 1975 edition sold 830,000 units on its own.