Compilations #4: Million sellers 1987-2007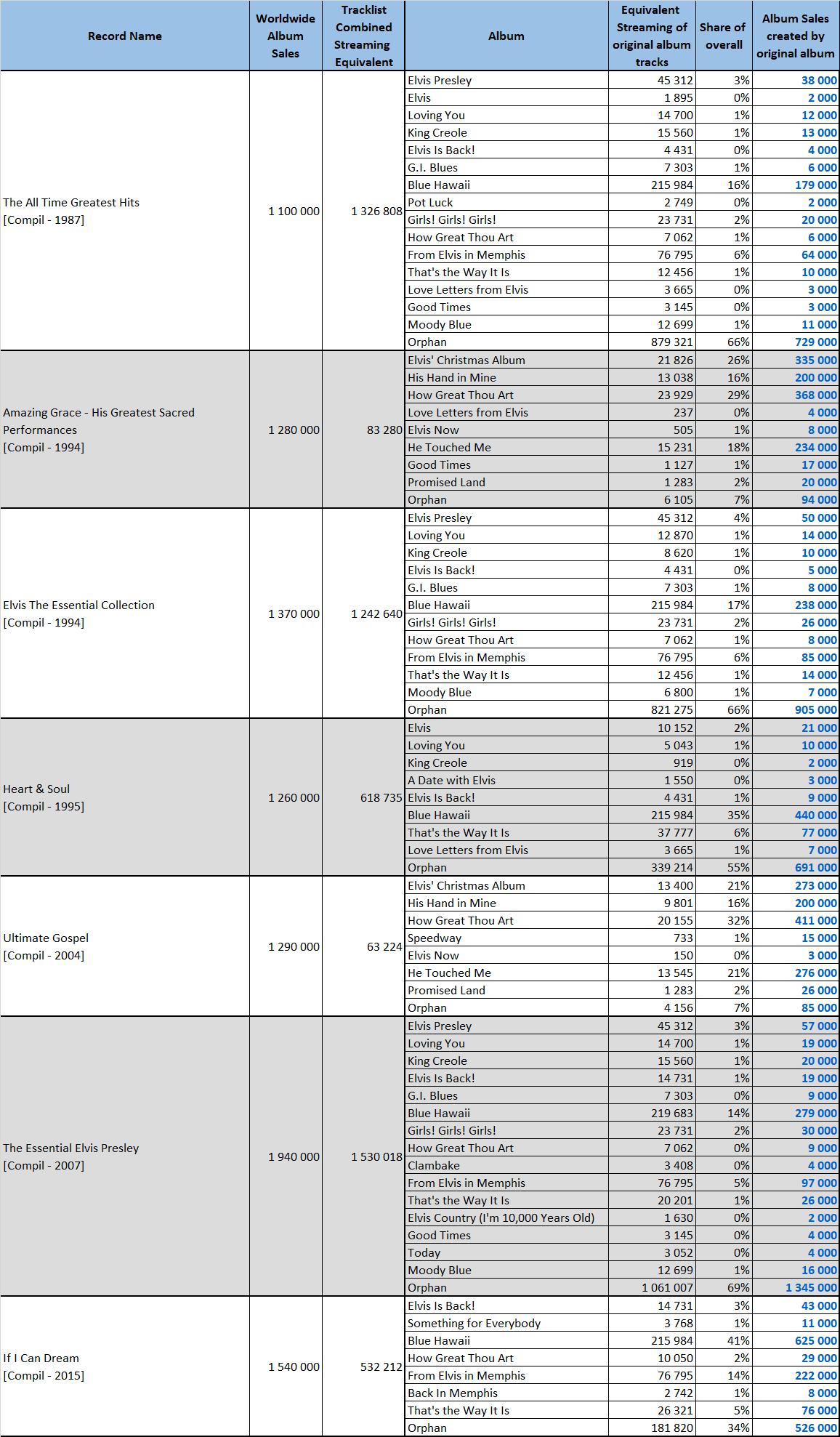 All these releases are million sellers in spite of limited availability for most of them. All Time Greatest Hits and The Essential Collection sold very well in the UK and some other markets, basically on the back of the same songs. Through these compilations, we can also see the boom of the gospel market during the 90s. Amazing Grace sold 1,28 million units with 89% of its appeal coming from Elvis' Christmas Album and the 3 original gospel LPs. In recent times, it was replaced by Ultimate Gospel which follows the same patterns and has itself sold pretty much the same.
The Essential Elvis Presley is on its way to hit 2 million. The result of an extensive series of The Essential albums by Sony Music artists, it is one of the most comprehensive compilations of the singer, covering hits from 15 albums plus various orphan songs.