Compilations #3: Million sellers 1973-1985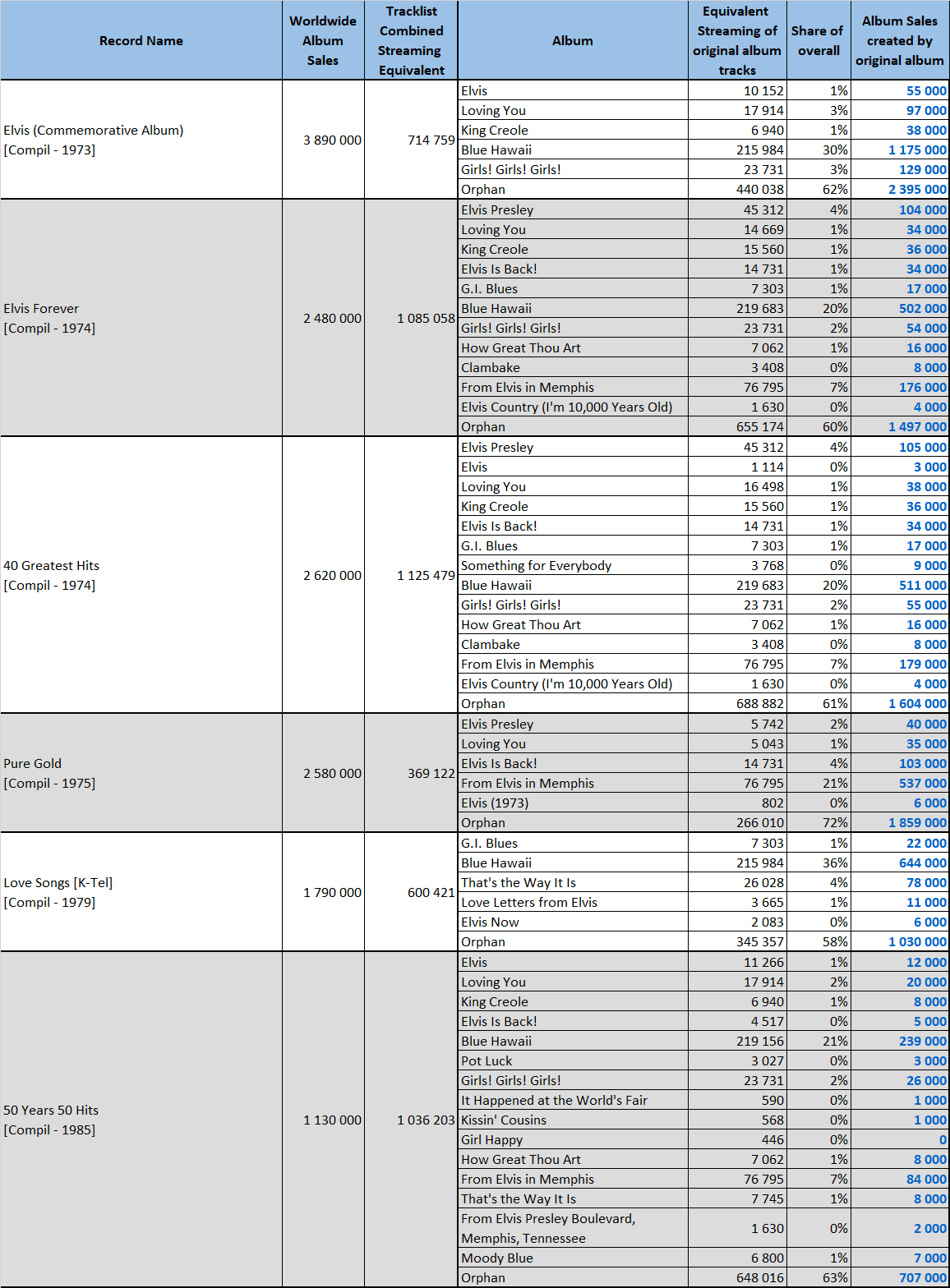 By 1973, Presley was still able to register hits but he was first regarded as an immense artist due to his back catalog. While Camden did a tremendous job selling his least appealing tracks, the main hits were packaged into high-value double LPs everywhere in 1973/1974. They were titled differently here and there. Elvis in North America, 40 Greatest Hits in the UK, Elvis Forever in continental Europe, etc. Combined, these similar compilations sold nearly 9 million units. More packages of the same kind from the same era added a pair of millions more, but we will meet them later on.
All of them follow similar patterns in terms of strength provider. About 60% of their attractiveness is made of orphan songs while Blue Hawaii comes second with over 20%. Then, From Elvis In Memphis is a distant third thanks to the powerful In The Ghetto.