Streaming Part 2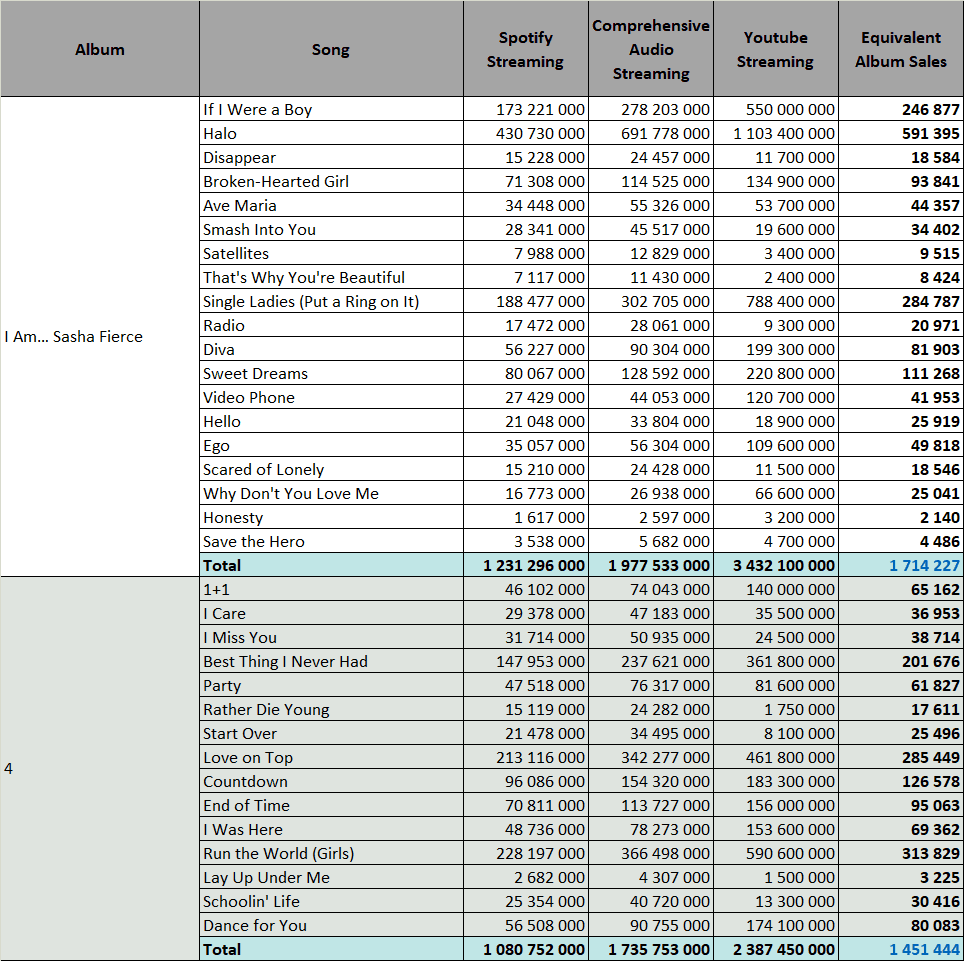 While scores of both Dangerously In Love and B'Day are truly good, numbers of I Am… Sasha Fierce are absolutely superb. If Singles Ladies at 188 million and If I Were A Boy at 173 million are undeniably massive, Halo crushes both combined with a tally of 431 million, one of the very biggest pre-Spotify era songs ever.
As many as 15 (!) songs from the album are over 15 million. Its YouTube views are also tremendous with Halo breaking 1 billion with ease and the remaining songs adding for more than 2 billion. This converts into 1,71 million EAS. Massive.
Dying when streaming was starting to take off, 4 shows great results too. The pattern is quite similar as the album has three juggernauts at 148 million and more in Run The World, Love On Top and Best Thing I Never Had plus a whole bunch of 15-100 million tracks. On YouTube, its total is of 2,4 billion views. The total is fairly close too at 1,45 million EAS.