Live albums & Compilations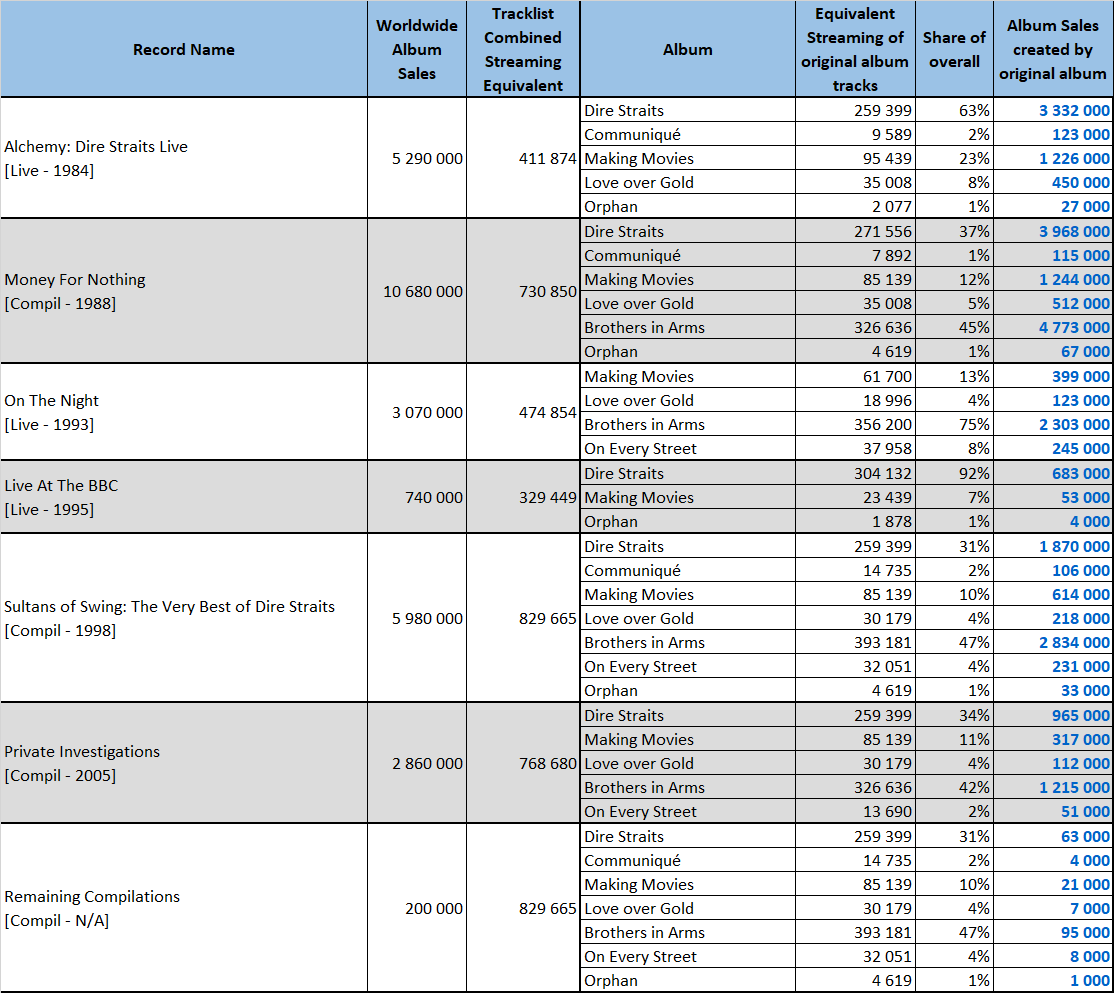 Knopfler's band has always been a very solid album seller. It is confirmed with all their live albums and compilations. Alchemy sold well over 5 million units while Money For Nothing, Sultans of Swing and Private Investigations combine for nearly 20 million units. Since these products replaced each other upon release, this would have been roughly its release to date tally if only one of them had been issued.
In terms of sales distribution, we can notice that the strength of all their releases come mostly from Dire Straits and Brothers In Arms. It is no surprise as these two albums include almost all big hits of the band.