Full Length related records Sales – Summary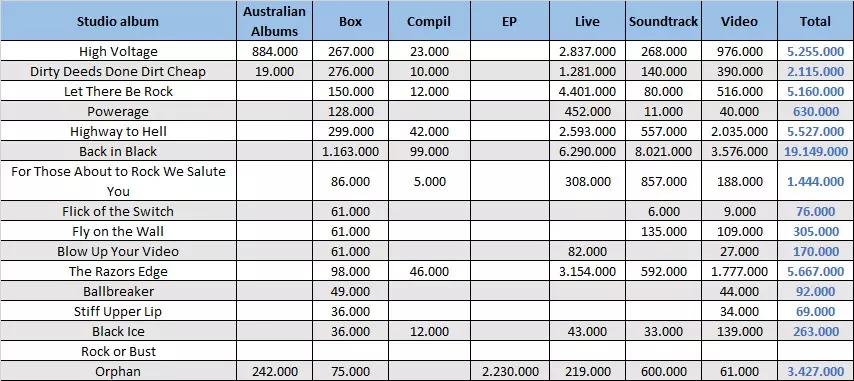 Here is the most underestimated indicator of an album's success – the amount of compilation sales of all kinds it generated. Due to the dependency of sales of the original studio albums on these releases, they are a key piece of the jigsaw.
With no Greatest Hits albums release it is insane to see Back in Black adding almost 20 million in sales in this catagory! The reason for this is AC/DC's very popular live albums & DVDs and big selling soundtracks. Notice that Let There Be Rock adds 4.4 million sales thanks to live albums alone, 2nd to Back in Black only.