Part 4 – Island Records secondary compilation albums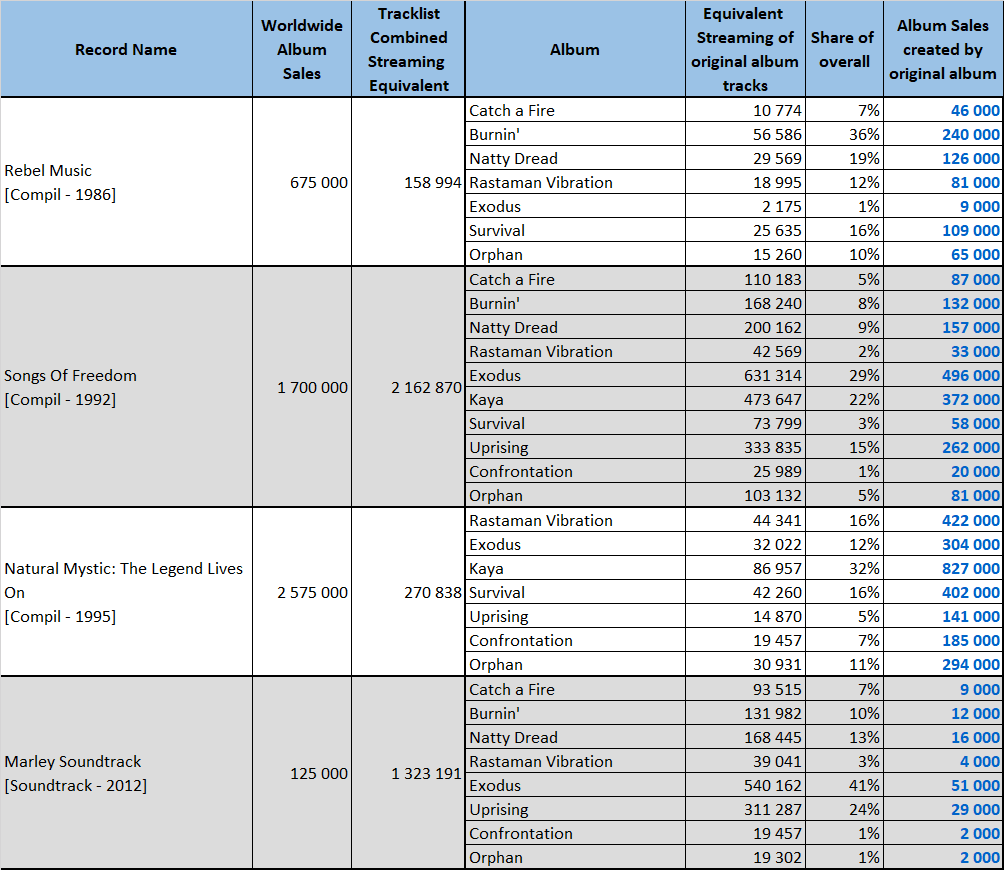 Rebel Music and Natural Mystic are both extensions to Legend, which means they have no song in common. They are similar to releases like ABBA's More Gold or Queen's Greatest Hits 3. They sold very respectable amounts.
Songs Of Freedom includes all the biggest songs plus many more. This is one of the highest selling box sets ever at 1,7 million units. The Marley Soundtrack came out in 2012 along with the biopic to Marley's life. It is nothing else than one more compilation.