Remaining Long Format Part 5 – Career Spanning Sets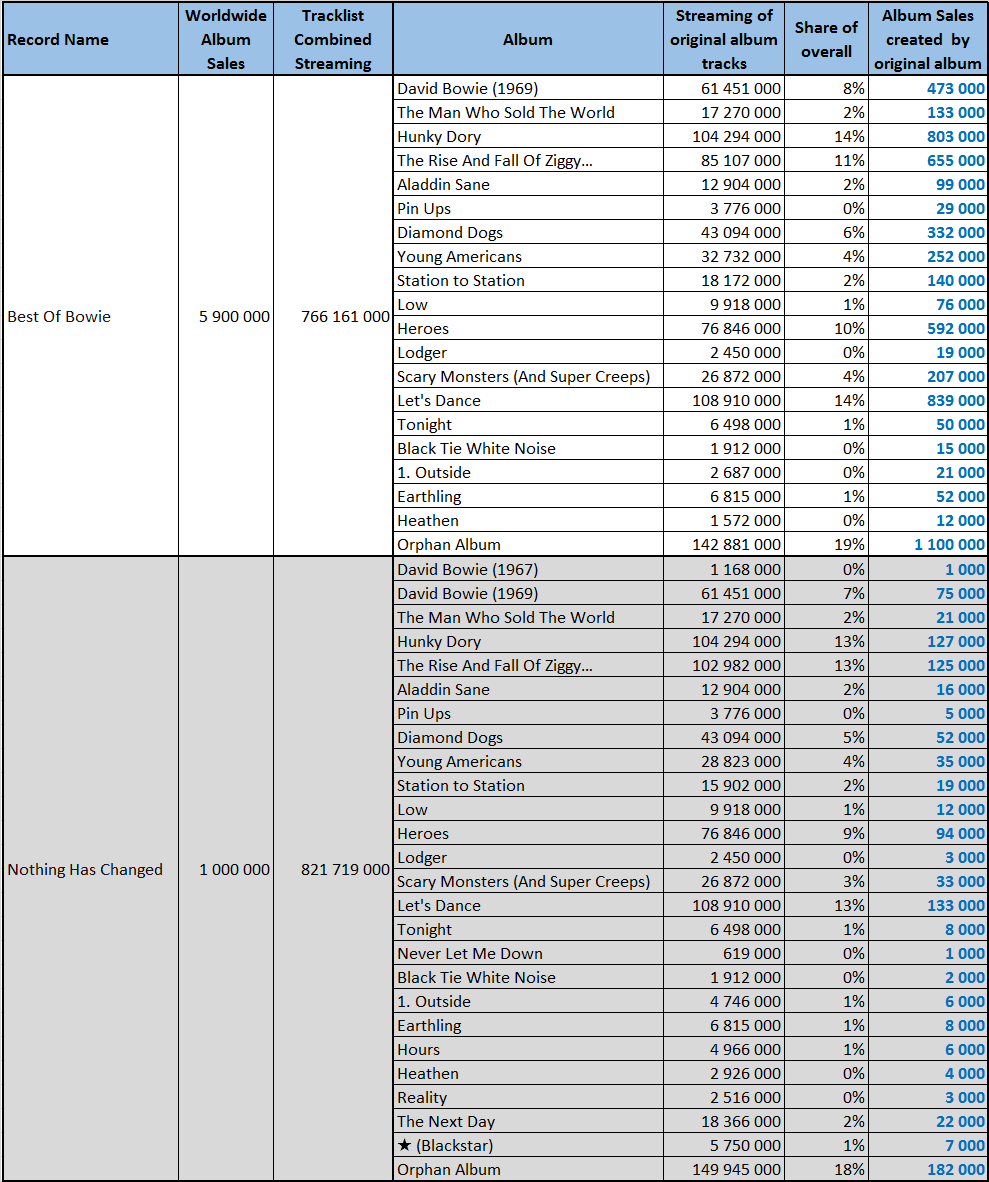 Both Best Of Bowie and Nothing Has Changed contain pretty similar track lists, with the latter including more recent hits as it got released in 2014, 12 years after the former.
As far as big hits are concerned, they feature the same ones. Considering Best Of Bowie is the best selling compilation of the artist discography, thus the 10-15% share generated from each of his classic albums represent as much as half a million units a piece.