Streaming Part 2 – Peak Years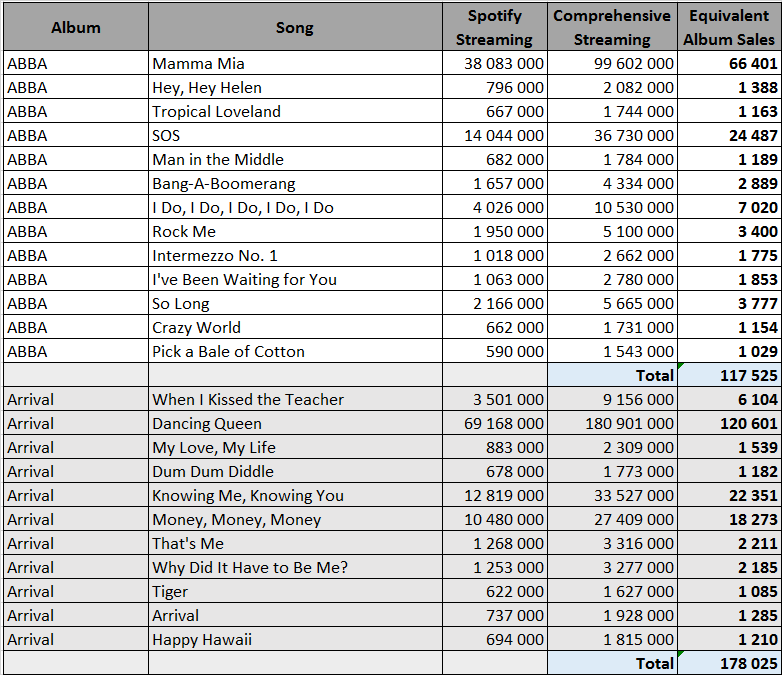 ABBA was a stronger seller than the first two, it also features better in the streaming area. At 38 million, Mamma Mia remains one of the band most remembered songs, SOS is still holding a decent popularity at 14 million. In the other side, I Do, I Do, I Do, I Do, I Do at 4 million got truly forgotten as years passed.
Arrival isn't really bigger overall but it owns Dancing Queen. At 69 million plays, this is still the group signature song. Streams of both albums are well over 100,000 album equivalent sales.