Part 4 – Compilations II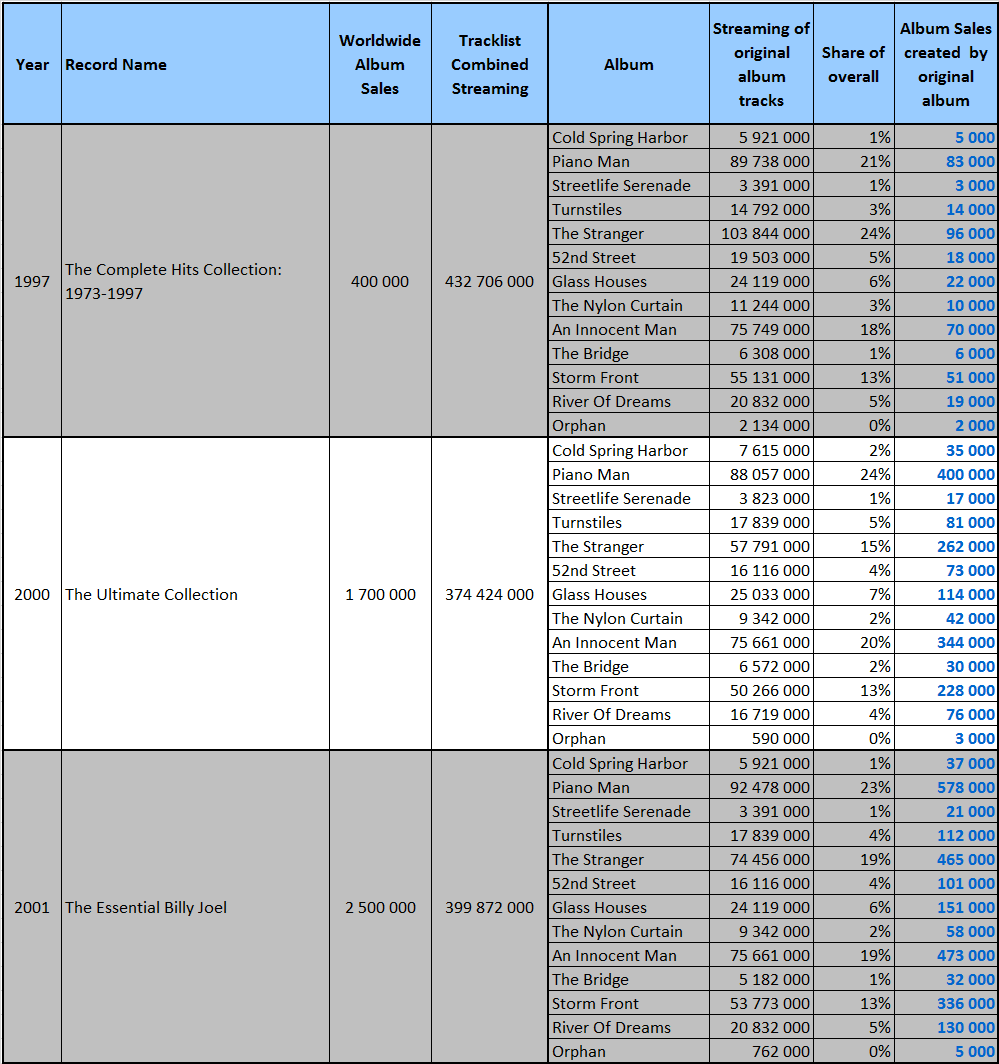 Three multiple discs compilations and in all of them, once again, Piano Man wins big time. This album doesn't rank amongst his very best selling titles, but thanks to our CSPC's approach we are starting to understand why. In fact, considering how it is boosted by the song Piano Man, it is a surprise to see its relative small sales. This simply means the studio album has been heavily cannibalized by his compilations. Had this essential track been excluded from his other full length records, the album would have sold much more without any doubt.
Apart from that, The Stranger faces some predictable competition from An Innocent Man, which suffered a little bit in the live albums category but has a very good showing in the compilation part.