Part 3 – Compilations I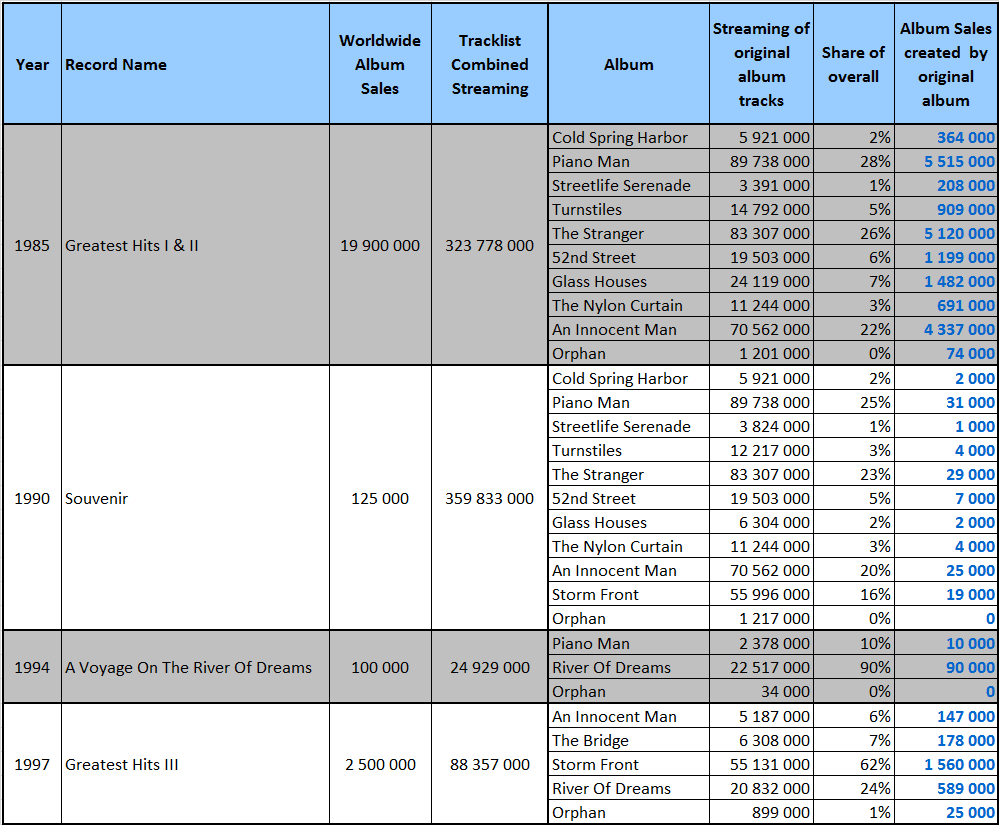 Greatest Hits I & II is one of the biggest compilations of all times and ranks particularly high in the USA. Again, Piano Man and The Stranger achieve the biggest share, representing a combined 54% of its appeal.
The same can said about the other four compilations, except of course A Voyage On The River Of Dreams, dominated by its parent album. Greatest Hits III has an unusual pattern too as it focused on his last studio albums, with Storm Front emerging as the biggest winner, again heavily helped by We Didn't Start The Fire.