Streaming Part 4 – Last three albums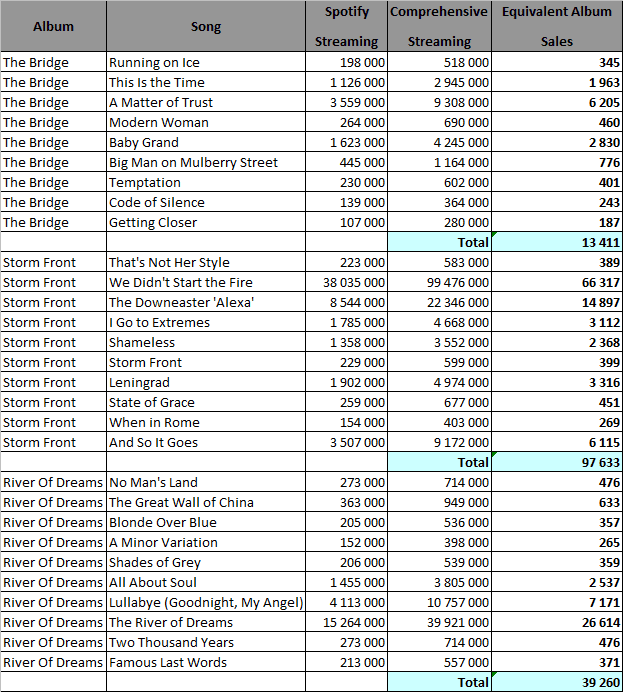 The Bridge and Storm Front were far from his most successful albums back in the day, but the latter, at least, has some sort of revenge in the modern age of streaming. The reason? Well, mostly the inclusion of the signature song, one of his biggest ones ever, We Didn't Start The Fire. The result? The album is about to get in the 100,000 equivalent albums sold territory.
River Of Dreams was a nice return to form more than two decades ago, but it doesn't shine so much nowadays. The River of Dreams, no matter what, is at a very good 15 million total streams and accounts for about two thirds of the title's 39,000 CSPC's sales.