The hidden sales of Eastern Europe during the Cold War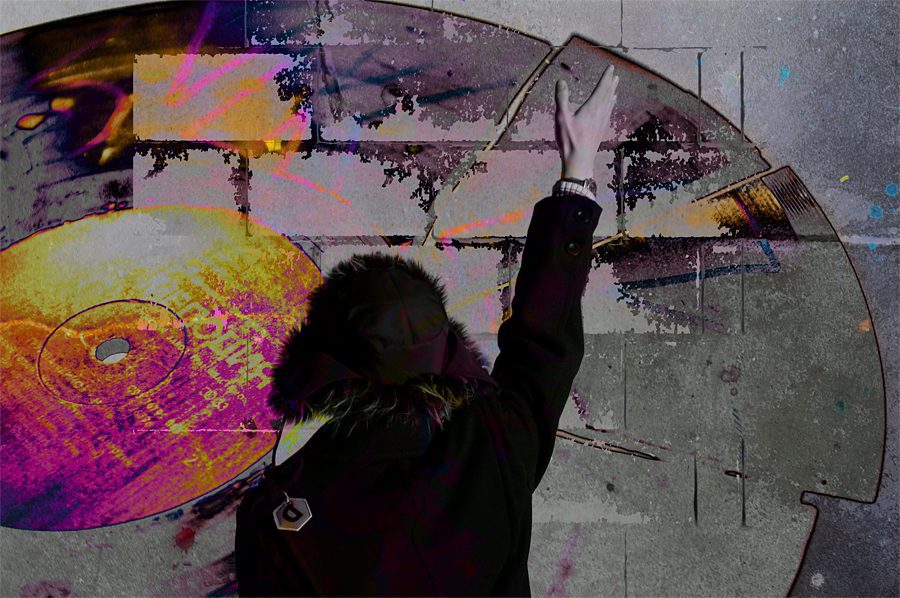 Did people under the iron curtain buy western music? What are flexi-discs and postcard-discs? And what sales records exist?
We've dug into archive material and pictures to shed a light on some of the most mysterious, yet sizable records sales.
Introduction
For a long time sales in these countries have been a big black hole in the music industry. There were no charts, close to no certifications and until recently no reliable information on how big these markets even were.
Due to this people assumed that these countries were a non factor in terms of sales for western artists.
Last year this changed for good when we found shipment codes covering over 100 million sales in the Soviet Union. Clearly showing a huge market there.
While this was a very good start, it was only the tip of the iceberg in these huge but also unique markets, that existed in communist countries.
Yugoslavia
Market information

Yugoslavia was a fairly big market, especially in the single format and similar to the size of the markets in the Netherlands and Spain, at the time.
Unlike most communist countries was Yugoslavia home to several record labels. Most notably Jugoton, PGP RTB and Suzy.
These were also quite open to distribute foreign albums in their original form instead of making distinct compilations.
Receipts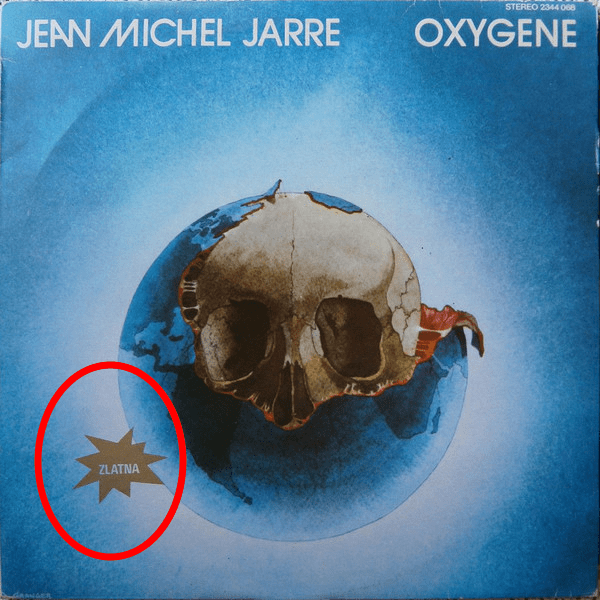 Another thing that stands out about this market is that there were actually certifications.
There is no database for them like the RIAA or BPI but a lot of them can be found simply by looking at the cover or back of a release itself.
Most certifications came out during the mid 70's to the early 80's. They can be found on both vinyl and cassette tapes.
Certification levels for international albums are as follows:
Srebrna = Silver = 12,500 copies
Zlatna = Gold = 25,000 copies
Platinasta = Platinum = 50,000 copies
Dijamantina = Diamond = 100,000 copies
Of course, like elsewhere, these certifications were based on shipments so it was possible to see Zlatna or even Platinasta albums upon release.
A chart was made by journalist Darko Hudelist back in 1984, showing the sales of nearly 300 international albums from January 1982 to June 1984. The full list can be found at Yugopapir.
Notable sellers
The top sellers shown in the chart are Thriller by Michael Jackson (112,504), The Best Of by Ottawan (99,557) and 20 Greatest Hits by The Beatles (88,305).
As far as certifications go we have found 3 international diamond albums. These are Arrival by ABBA, Saturday Night Fever by Bee Gees and the Grease soundtrack.
ABBA's sales as a whole are very strong here with both The Album and Voulez-Vous going platinum for 50,000 copies as well.
As for local albums, the biggest ones at the time passed the 400,000 mark.
We don't have a lot of certifications for singles, but Billboard reported in 1970 that Delilah by Tom Jones sold 200,000 copies there, while a usual hit could sell over 100,000.
Poland
Market information

Poland is another sizable album market in the region. While the single market on the surface looks very disappointing, certainly compared to Yugoslavia and Czechoslovakia, there is a good explanation for this which is detailed below.
Flexi-discs
A flexi-disc is a thin and flexible vinyl format used for singles and EPs. It was a niche format in the west during the 50's and 60's, that fell into obscurity in later years.
Due to their cheap production cost they were mass produced by state labels in Eastern Europe during the 60's and 70's. The USSR (Melodiya) and Poland (Polskie Nagrania Muza and others) were the leading markets.
Postcard singles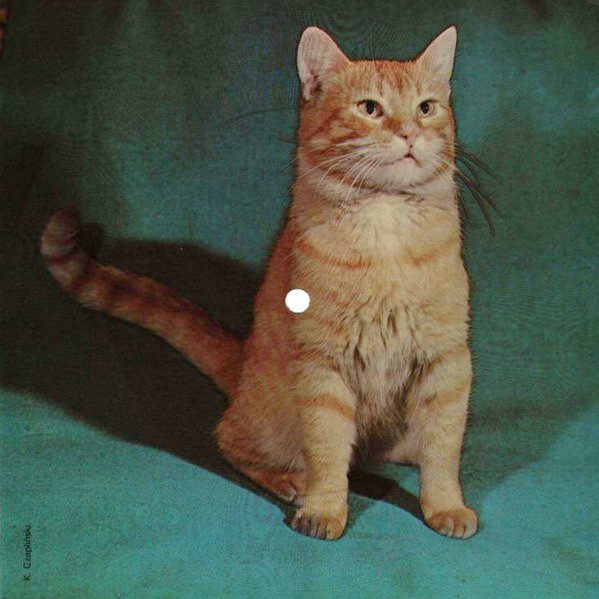 If you thought flexi-discs were obscure enough. I will gladly introduce you to postcard-discs. A sub-format of the flexi, it is basically a single pressed on a postcard, often with a picture totally unrelated to the music.
They were relatively big in Hungary and Czechoslovakia in the 60's. Poland was really where they took off though, huge amounts of them were sold from the 60's up to the early 80's.
These sales though were not counted or included in market data for regular singles, explaining the low numbers.
Receipts
Similar to Brazilian CDs and Soviet vinyl shipment codes can be found on Polish postcard singles.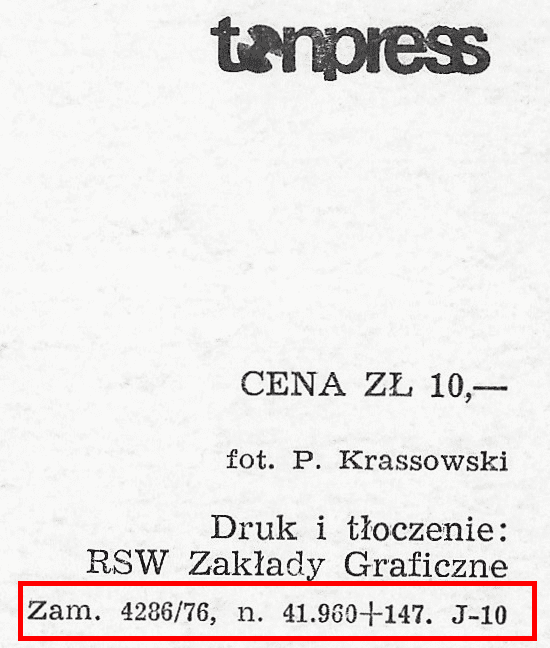 Looking at the picture to the right we can see that the order number (zam.) is 4286 for the year 1976. The number of copies pressed is 41,960 with an additional 147 non-commercial ones.
The earlier code follows a similar format with 60,000 copies (egz.), 1696 being the order number and 1963 the year.
Codes similar to the latter can also be found in many variants on LPs and cassettes from the late 70's and 80's. Although they are not very common.
Notable sellers
Among the few international albums we have codes for, there are 3 standouts. These are Greatest Hits by Johnny Cash (270,000), Rock And Roll by Bill Haley & His Comets (235,000) and Greatest Hits by Shakin' Stevens (140,000). All three are local compilations.
As for the aforementioned postcard format. Some foreign songs sold in surprisingly large quantities, the two standout hits here are What Goes On by The Bealtes (370,000) and Jest Jaka Jest by Czech legend Karel Gott (300,000).
The Beatles are the overall leader too with over 1.5m postcard sales covered by codes. Boney M comes in at second, just past the million mark. ABBA, Elvis Presley and Karel Gott are all over 500,000 too.
Other markets
Czechoslovakia

While we have data showing huge sales for the market, there are not a lot of receipts.
Codes for vinyl discs have been around there since the 50's but they are very rare on foreign releases.
Some of the few foreign releases with codes include Come Taste The Band by Deep Purple (60,000), Greatest Hits by Santana (50,000) and Chick Corea by Chick Corea (40,000).
Hungary
There were no codes, certifications or charts in Hungary during the communist era. Only data, which indicates a market about half the size of Czechoslovakia.
There are close to no records for Romania, Bulgaria or East Germany either. We mainly use Discogs to estimate sales there, as explained in this article.
Krugozor Magazine (USSR)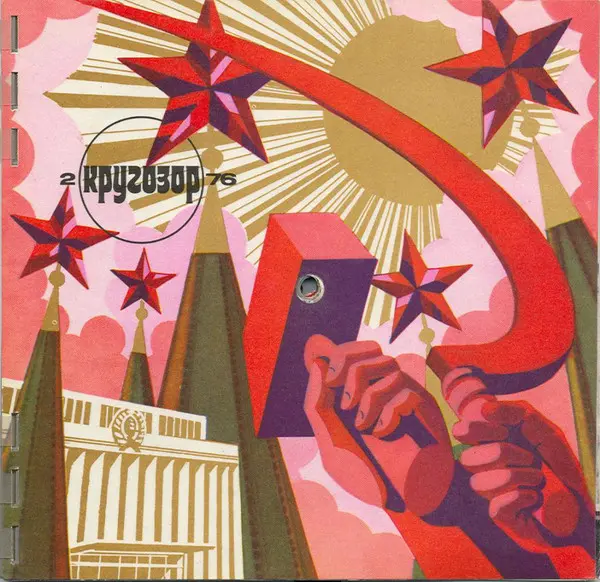 Back to flexis. I mentioned they were huge in the USSR as well. While we covered vinyl sales there earlier shipment codes didn't appear on flexis the same way sadly.
There is one exception though. The Krugozor magazine, issued by Melodiya on a monthly basis from 1964 to 1992. The magazine consisted of 6 flexi-discs along with pages with information about the content on the discs.
The discs themselves featured mainly pop and classical music but also radio segments, speeches, theatre plays, propaganda and more.
The main selling point was the music, as this magazine featured foreign songs that were not legally available anywhere else in the country. This made it incredibly popular among teens.
Luckily each issue had a shipment code inside as well!

At its peak from 1975 to 1983 each monthly issue shipped 500,000 copies or 6 million a year. Multiply this by 6 and you get the number of discs.
Through its run an incredible 122 million issues got shipped, 734 million flexi-discs! These numbers speak for themselves, they can not be ignored.
As each disc is essentially a single they will get the usual 0,3 weighting. Although the discs are often split between two or more artists, the solution is giving an each artist half of the disc a 0,15 weight, 1/3 of it 0,1 and so on.
Applying this formula who moved the most units though Krugozor?
Notable sellers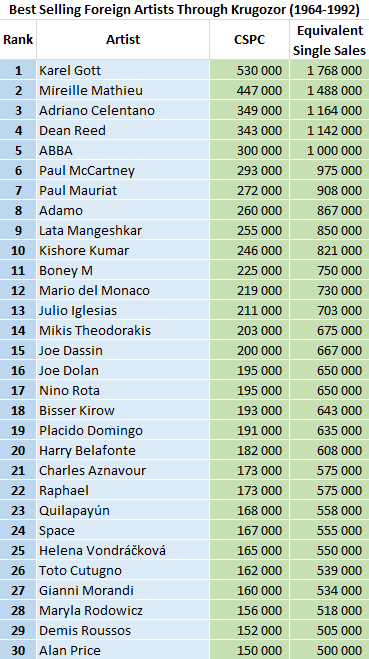 Czech singer Karel Gott comes in at top here by a decent margin. His popularity in Eastern and Central Europe really can't be overstated.
Just like in the USSR article, the strength of French and Italians artists is very noticeable in vinyl sales. The case is the same in Krugozor as French Mireille Mathieu and Italian Adriano Celentano come in at 2nd and 3rd respectively.
The lack of US artists present here is interesting to say the least. The top one by far is Dean Reed, also known as the Red Elvis for both his political views and popularity exclusively inside the communist bloc.
Further down the list there's a very mixed bag of artists. Everything from European pop groups like ABBA and Boney M. Bollywood stars like Lata Mangeshkar and Kishore Kumar, Latin acts like Julio Iglesias and Quilapayún, Opera singers like Mario del Monaco and Placido Domingo as well as instrumental artists like Paul Mauriat and Mikis Theodorakis.
Ending notes
You can check Eastern European receipts for a specific artist inside our database.
Please feel free to tell us in the comments if you find any codes or receipts that are not present here!
Sources: Billboard, Discogs, records.su, Yugopapir, Журналы СССР