CSPC: The Beatles Popularity Analysis
Remaining Long Format Part 11 – Minor Compilations #2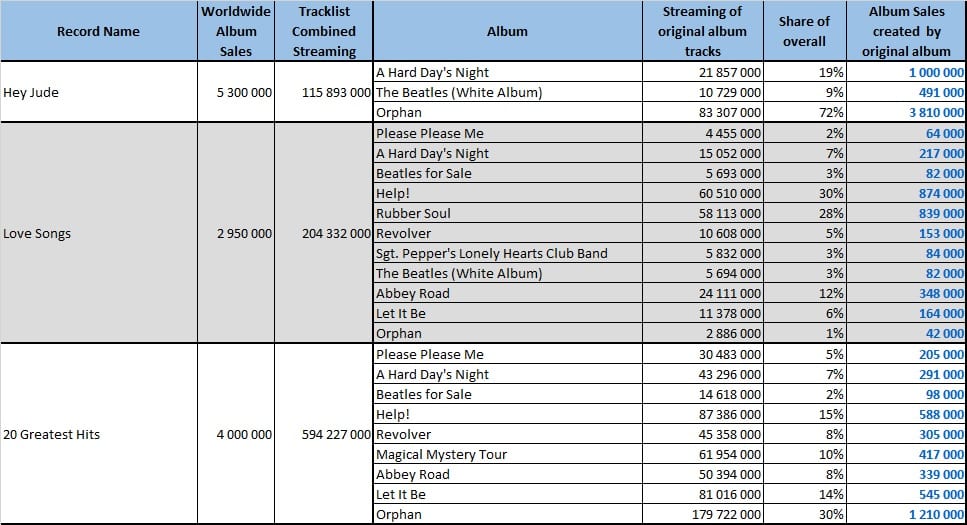 Pursuing with minor compilations we get three ones that would be rated as major for most other acts – those sets sold more than 12 million units combined.
The pattern already identified is confirmed one more time with the Orphan Album, mostly boosted by the legendary Hey Jude, along with Help! creating most of the value. It gets more and more clear that this latter album is severely underrated among the band catalog.
If you are wondering how many units sold of compilations it generated, a little more patience, everything is combined together in final results and we are getting close!