CSPC: The Beatles Popularity Analysis
Remaining Long Format Part 6 – Double Compilations #2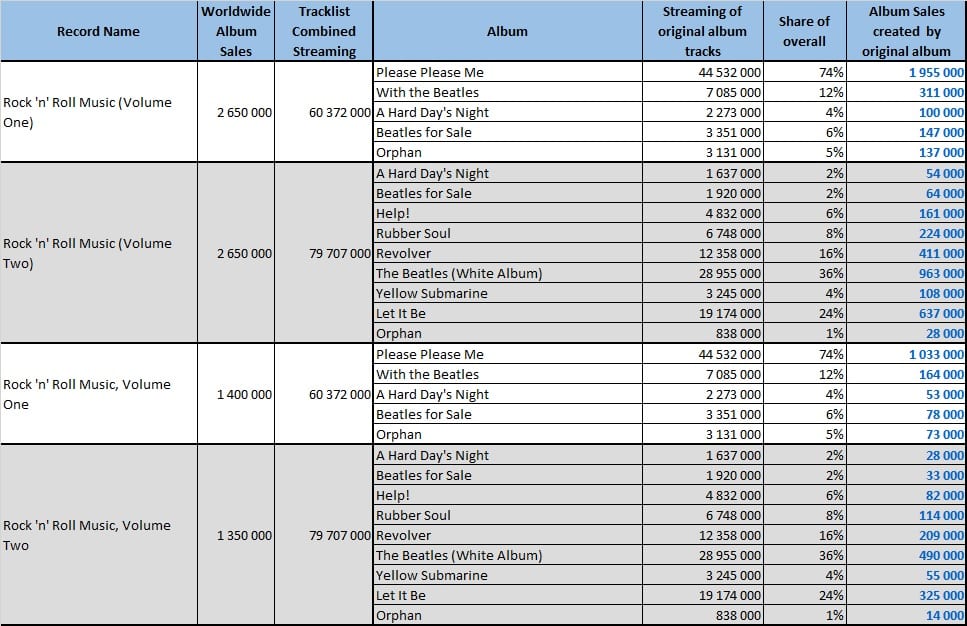 Although released in the opposite way – first the full track list then each individual volumes – Rock N' Roll Music is one more notable Beatles compilation that has been available in distinct formats.
Focusing on more rocking tunes, the album was issued not only to benefit from Paul McCartney success in 1976 but also to use favorably the growing album market in continental Europe.
The theme of the album gives a higher than usual place to the group early albums. Once again, Please Please Me appears to have generate a huge amount of sales of compilation releases.
Mostly ignored from their discography, each volume of this set sold over 4 million units including 2,65 million as part of the first comprehensive release.