CSPC: Paul Simon Popularity Analysis
Part 2 – Compilations – Paul Simon from a Songwriter view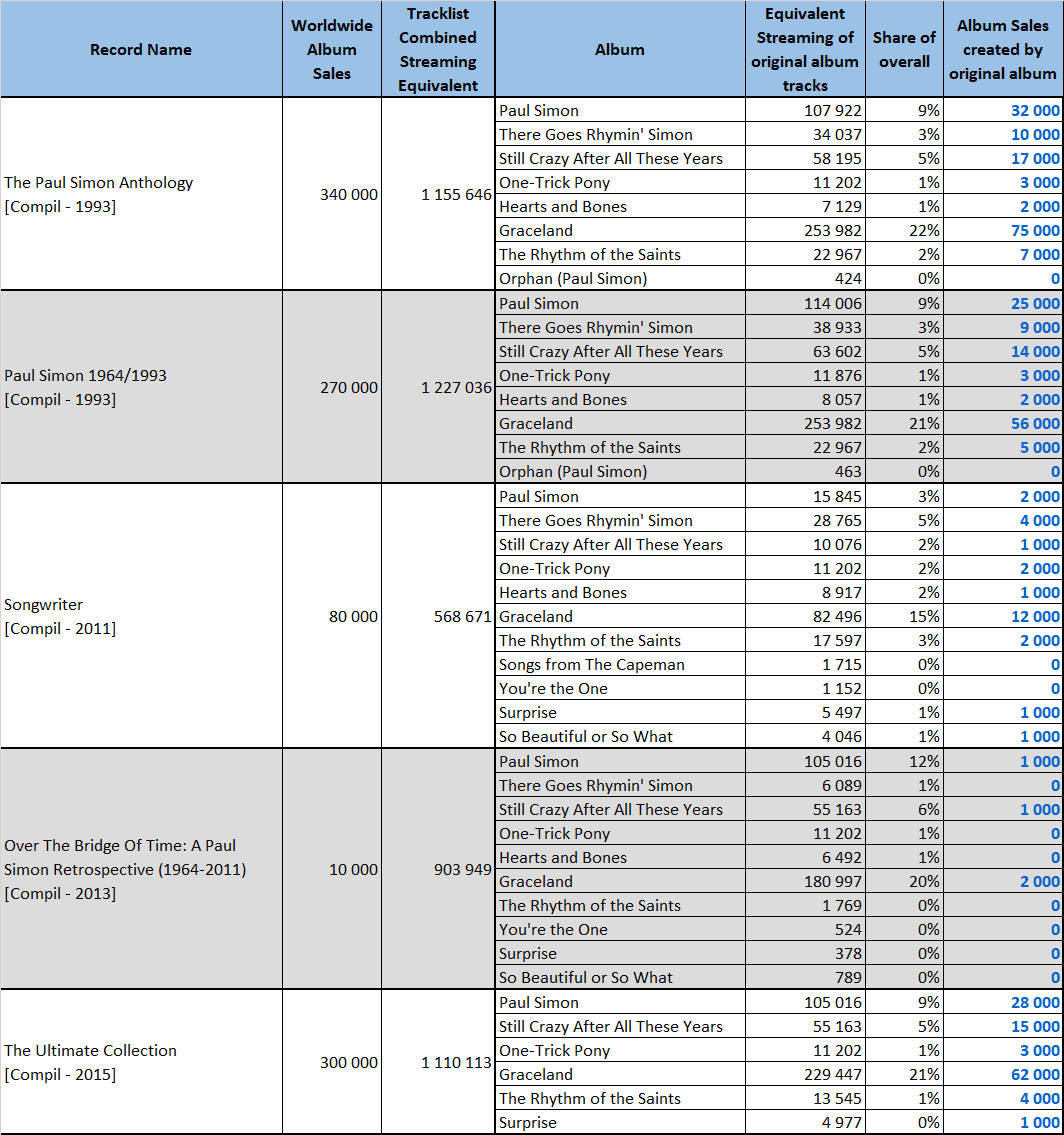 Through the years, several Anthology-like compilations have been released. These packages focus on Paul Simon as a songwriter, meaning they include stuff from Simon & Garfunkel too. Since the duet has the most popular songs, they routinely fueled about 60% of these packages, which is why their percentages and sales displayed here do not add for 100%. The remaining sales will be assigned to Simon & Garfunkel's album.
Patterns of sales distribution remain identical to the previous table with Graceland leading the way, except that as mentioned numbers only total to about 40%.
Following sets are credited to Simon & Garfunkel or Art Garfunkel, but include at least one song which is prominently a Paul Simon song, most of the time the title concerned is My Little Town. As the song has a very minor spot into these compilations, its share is minimal.