Full Length related records Sales – Summary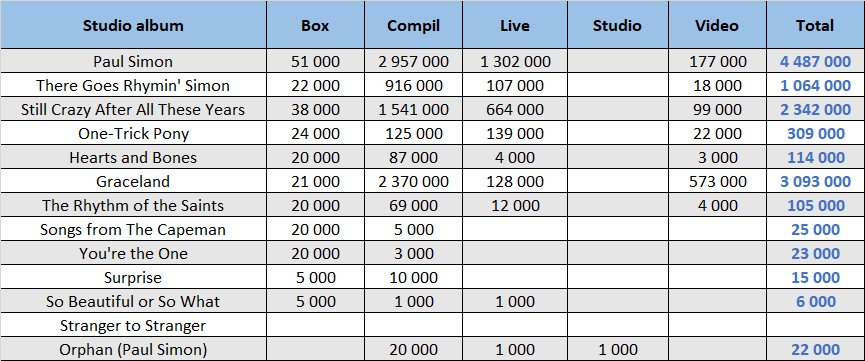 Here is the most underestimated indicator of an album's success – the amount of compilation sales of all kinds it generated. Due to the dependency of sales of the original studio albums on these releases, they are a key piece of the jigsaw.
The lead of Paul Simon may come as some kind of a shocker, but both the compilation Greatest Hits, Etc and Live Rhymin' were released before Graceland just like the Concert in Central Park.