Streaming Part 4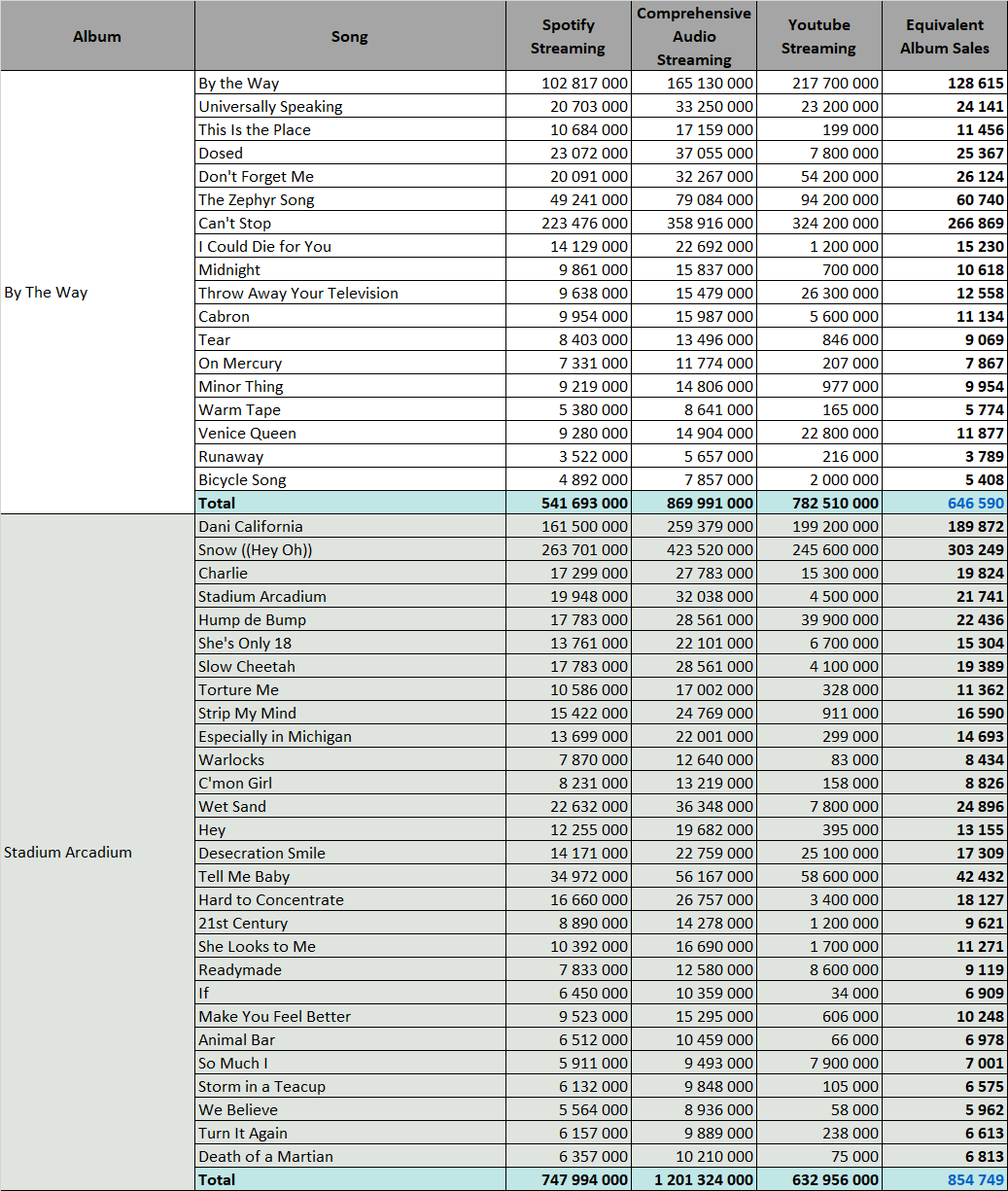 If it was possible to guess the stunning results of Californication, it is some kind of a surprise to see both By The Way and Stadium Arcadium at this magnitude of success.
Both albums contain one song with over 200 million streams on Spotify, Can't Stop and Snow ((Hey Oh)), respectively. They haven't been that big upon release but more it goes and more popular they get. Then both albums also got one more 100-million plus track with By The Way and Dani California.
It's album cuts which impress the most still. These two records include a total of 46 (!) songs, yet they are all on 5 million or more. This consistency is remarkable for albums which aren't rated as absolute rock classics and with such an extensive track list. Stadium Arcadium amasses as many as 16 tracks over 10 million. By The Way stands on 647,000 EAS and Stadium Arcadium on 855,000 EAS, both incredible showings.