Best selling artists in pure album sales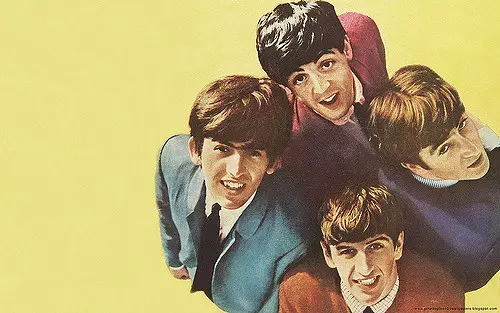 Until a few years ago, chart lovers followed their fave artists and compared their success to others thanks to pure album sales. Nowadays, physical sales are going down but it doesn't change the fact that some artists achieved gigantic figures through this format. So, who have been the most sucessful in this area? Have some recent acts been able to do well despite the fall of this market? You will find the answer in the list below!
Please notice that music videos, EPs and singles are not considered here. Records included are studio albums, compilations, live albums and box sets.
Please keep in mind that some artists haven't been studied so far, e.g. legends like Elvis Presley (who should have similar results to Michael Jackson) or Frank Sinatra (probably in the top 15), so their pure album sales aren't available so far. All figures reflect the value as collected at the time of the artist's respective articles.
A lot of lists like this one are available in the Data Collector, so feel free to read them to gauge how your favorite artist charts within it.
Artists Ranking – Pure album sales – All Albums
1. The Beatles – 333,145,000 (as of Mar 2017)
2. Michael Jackson – 235,440,000 (as of Sep 2017)
3. Pink Floyd – 203,010,000 (as of Jun 2017)
4. Madonna – 201,900,000 (as of Aug 2017)
5. The Rolling Stones – 201,100,000 (as of Dec 2016)
6. Led Zeppelin – 182,500,000 (as of Aug 2016)
7. Queen – 179,295,000 (as of Oct 2017)
8. Céline Dion – 171,625,000 (as of Sep 2016)
9. AC/DC – 169,670,000 (as of Feb 2018)
10. U2 – 169,000,000 (as of Aug 2016)
11. Elton John – 167,640,000 (as of Feb 2018)
12. Eagles – 153,885,000 (as of Dec 2017)
13. Mariah Carey – 144,375,000 (as of Apr 2017)
14. Barbra Streisand – 138,610,000 (as of Mar 2018)
15. Bruce Springsteen – 138,400,000 (as of Jul 2017)
16. ABBA – 130,250,000 (as of Nov 2016)
17. Fleetwood Mac – 129,650,000 (as of Oct 2016)
18. Billy Joel – 129,075,000 (as of Oct 2016)
19. Whitney Houston – 128,600,000 (as of May 2017)
20. Bob Dylan – 128,375,000 (as of Oct 2016)
21. Bee Gees – 125,795,000 (as of Apr 2017)
22. Metallica – 124,650,000 (as of Aug 2016)
23. Bob Marley – 120,150,000 (as of Nov 2017)
24. Bon Jovi – 115,650,000 (as of Nov 2016)
25. Eminem – 108,300,000 (as of Aug 2016)
26. David Bowie – 103,910,000 (as of Jan 2017)
27. Guns N' Roses – 102,770,000 (as of Mar 2018)
28. Dire Straits – 100,350,000 (as of Mar 2018)
29. George Michael & Wham! – 83,200,000 (as of May 2017)
30. Enya – 82,500,000 (as of Feb 2018)
31. Backstreet Boys – 79,850,000 (as of Feb 2017)
32. Nirvana – 79,800,000 (as of Jul 2017)
33. Red Hot Chili Peppers – 76,435,000 (as of Mar 2018)
34. Britney Spears – 76,380,000 (as of Feb 2018)
35. Shania Twain – 71,750,000 (as of Dec 2016)
36. Green Day – 70,295,000 (as of Mar 2017)
37. Coldplay – 62,500,000 (as of Jun 2017)
38. Linkin Park – 62,100,000 (as of Jun 2017)
39. Janet Jackson – 59,650,000 (as of Apr 2017)
40. Adele – 59,110,000 (as of Mar 2018)
41. Johnny Hallyday – 55,740,000 (as of Jan 2018)
42. Cher – 53,350,000 (as of Aug 2017)
43. Michael Bublé – 52,995,000 (as of Dec 2016)
44. Oasis – 48,720,000 (as of Dec 2017)
45. Norah Jones – 45,280,000 (as of Nov 2016)
46. P!nk – 42,100,000 (as of Oct 2017)
47. Taylor Swift – 41,875,000 (as of Oct 2017)
48. Shakira – 41,400,000 (as of Dec 2016)
49. Nickelback – 41,300,000 (as of Jun 2017)
50. Cranberries – 41,050,000 (as of Jan 2018)
51. Enrique Iglesias – 39,200,000 (as of Sep 2016)
52. Jackson 5 & The Jacksons – 39,100,000 (as of Sep 2017)
53. NSYNC – 38,690,000 (as of Feb 2018)
54. Spice Girls – 38,400,000 (as of Mar 2017)
55. Destiny's Child – 37,950,000 (as of Dec 2016)
56. Usher – 37,160,000 (as of Sep 2017)
57. Beyoncé – 35,500,000 (as of Dec 2016)
58. Alicia Keys – 35,060,000 (as of Nov 2016)
59. Christina Aguilera – 33,525,000 (as of Mar 2017)
60. Black Eyed Peas – 33,450,000 (as of Aug 2017)
61. Avril Lavigne – 33,140,000 (as of Feb 2018)
62. Rihanna – 33,100,000 (as of Nov 2017)
63. Foo Fighters – 31,700,000 (as of Oct 2017)
64. Lady Gaga – 30,870,000 (as of Mar 2018)
65. Maroon 5 – 27,550,000 (as of Oct 2016)
66. Miley Cyrus – 25,050,000 (as of May 2017)
67. Justin Bieber – 24,500,000 (as of Aug 2016)
68. One Direction – 24,050,000 (as of May 2017)
69. Justin Timberlake – 23,370,000 (as of Feb 2018)
70. Amy Winehouse – 22,700,000 (as of Sep 2016)
71. Ed Sheeran – 19,790,000 (as of Jan 2018)
72. Renaud – 19,200,000 (as of Nov 2017)
73. Bruno Mars – 17,375,000 (as of Oct 2017)
74. Katy Perry – 15,960,000 (as of Mar 2018)
75. Gorillaz – 15,770,000 (as of May 2017)
76. Aaliyah – 15,375,000 (as of Feb 2017)
77. Drake – 14,775,000 (as of Aug 2017)
78. Lana Del Rey – 8,500,000 (as of Aug 2017)
79. Sam Smith – 6,525,000 (as of Oct 2017)
80. Fergie – 6,450,000 (as of Jul 2017)
81. Kendrick Lamar – 5,725,000 (as of Jan 2018)
82. Selena Gomez – 5,705,000 (as of Nov 2017)
83. Ariana Grande – 4,195,000 (as of Nov 2017)
84. The Weeknd – 4,150,000 (as of Dec 2016)
85. Demi Lovato – 4,075,000 (as of May 2017)
86. Lorde – 3,300,000 (as of Jun 2017)
87. Macklemore (& Ryan Lewis) – 3,260,000 (as of Nov 2017)
88. Will.i.am – 950,000 (as of Jul 2017)