Full Length related records Sales – Summary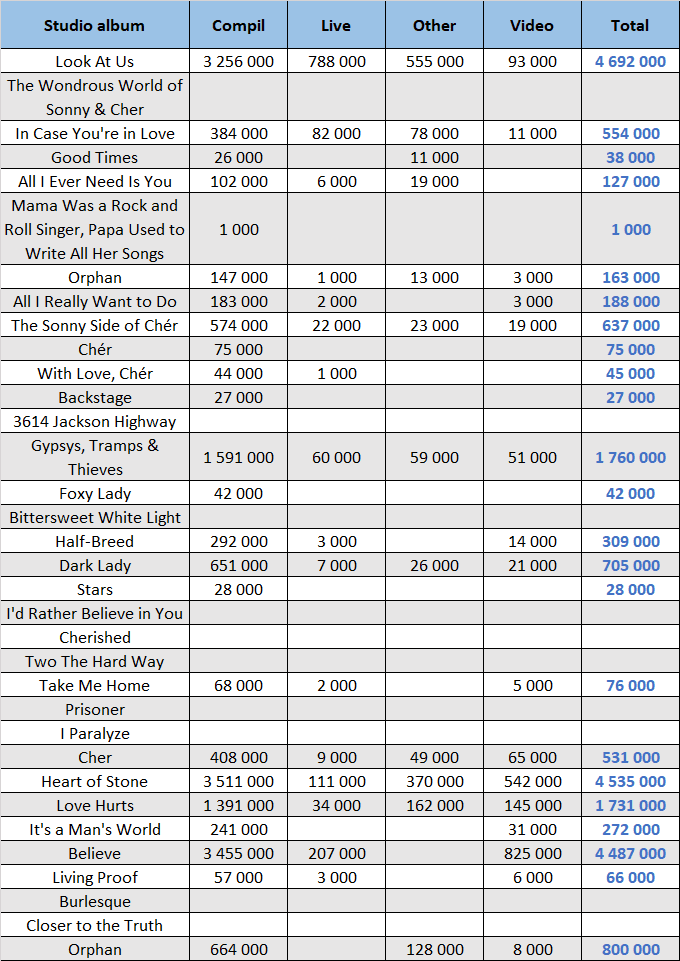 Here is the most underestimated indicator of an album's success – the amount of compilation sales of all kinds it generated. Due to the dependency of sales of the original studio albums on these releases, they are a key piece of the jigsaw.
The triptych I Got You Babe / If I Could Turn Back Time / Believe easily dominate the discography of Cher. Those three iconic songs generated some 4,5 million equivalent album sales for their respective parent albums. Apart from those records, Love Hurts is the only one that is responsible for more than a million sales of compilations of every kind.