Streaming Part 2 – Late works and Orphan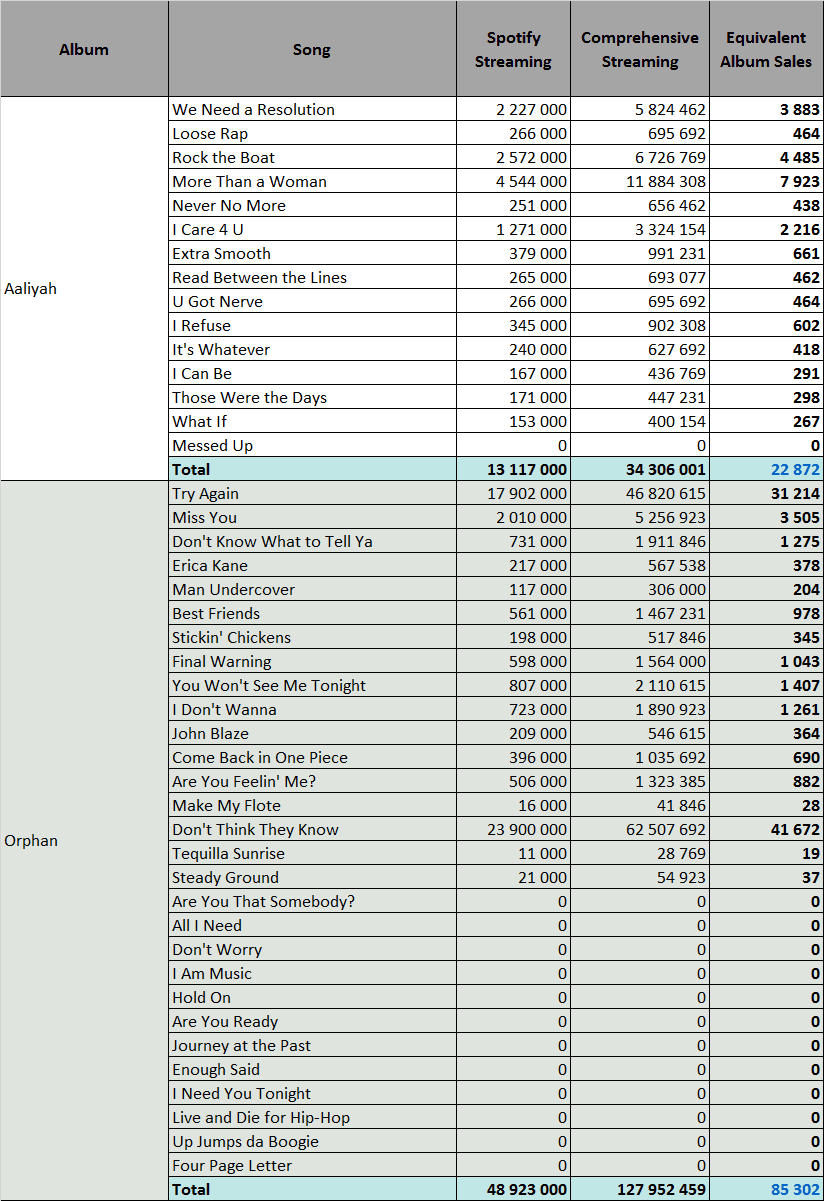 Aaliyah's songs top Age Ain't Nothing but a Number by more than 3 to 1 at Last.fm, but suffer the same treatment as One In A Million tracks. Within the brief periods of availability, its biggest songs topped the million streams milestone although they are far from riding at their full potential. Aaliyah has a total of 23,000 equivalent album sales from streams.
With nearly 18 million streams, it seems like Try Again has always been available on Spotify. Actually, it currently is but one has to, in some way, hit Spotify's web version direct link for Ultimate package, which isn't displayed within the artist' page and impossible to reach on mobile. It can be reached through the Romeo Must Die soundtrack though. That very limited exposure still results in 85,000 equivalent album sales for Orphan Album songs.