Part 15 – Missing Material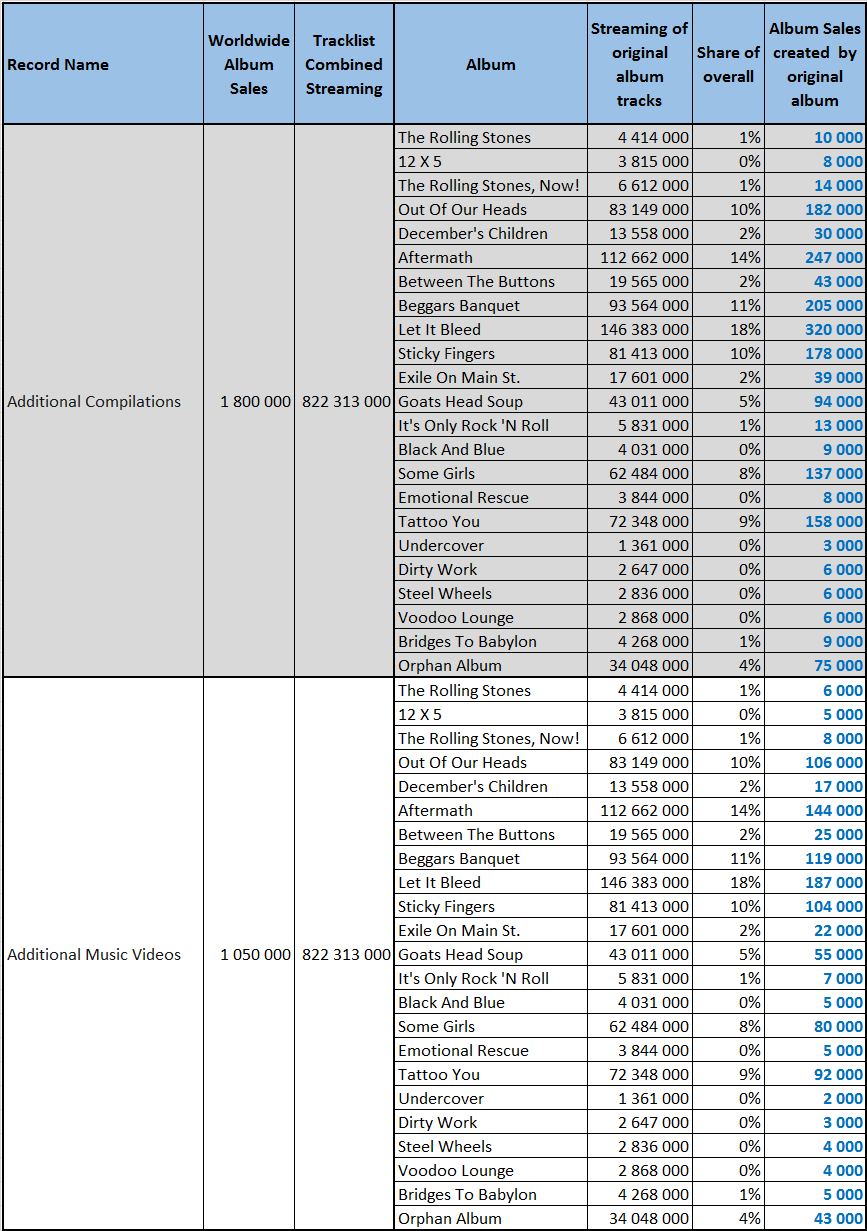 The Rolling Stones is one of those bands that have so many material out that it is impossible to list them all. To compensate that gap to comprehensiveness I add those two packages, one for missing albums and the other for missing live videos. This covers local albums like Lo Mejor or Star Box, documentary videos like Stones In Exile or Crossfire Hurricane plus very recent issues a la Havana Moon or Totally Stripped.
Since there isn't an identified track list for all those records, I used the distribution of GRRR! as it is the last career-spanning compilation which consequently represents best the band discography strengths and weaknesses.