Part 4 – Decca Era, Minor Compilations II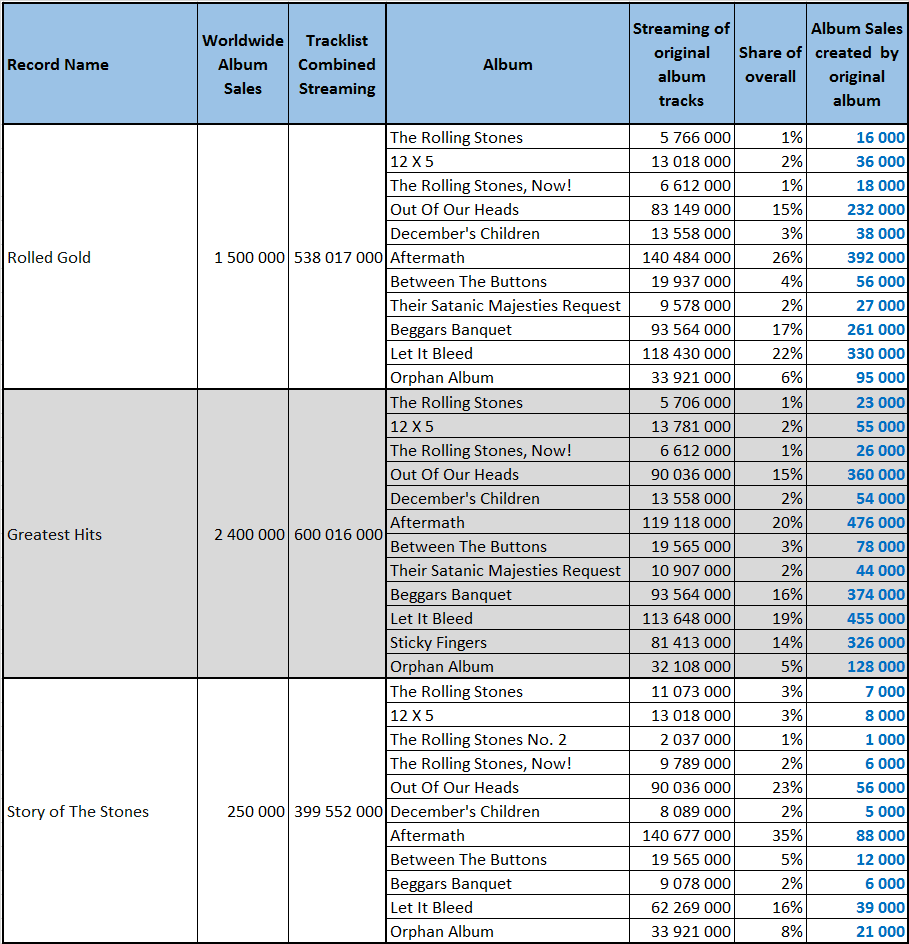 Those three sets are standard Decca compilations with the expected track list featuring the likes Paint It Black, Satisfaction or Sympathy For The Devil. They are still moved into the minor compilations part because they were mostly released locally. Rolled Gold was a strong seller in the UK in 1975 but wasn't released in most countries until 2007. Similarly Story of The Stones sold almost exclusively in the UK.
Greatest Hits was released under budget labels under several names in various countries. 30 Greatest Hits in Germany, Greatest Hits in Canada or Get Stoned in the UK, those albums are in reality all the same 1977 package.