Part 2 – Decca Era, Major Compilations II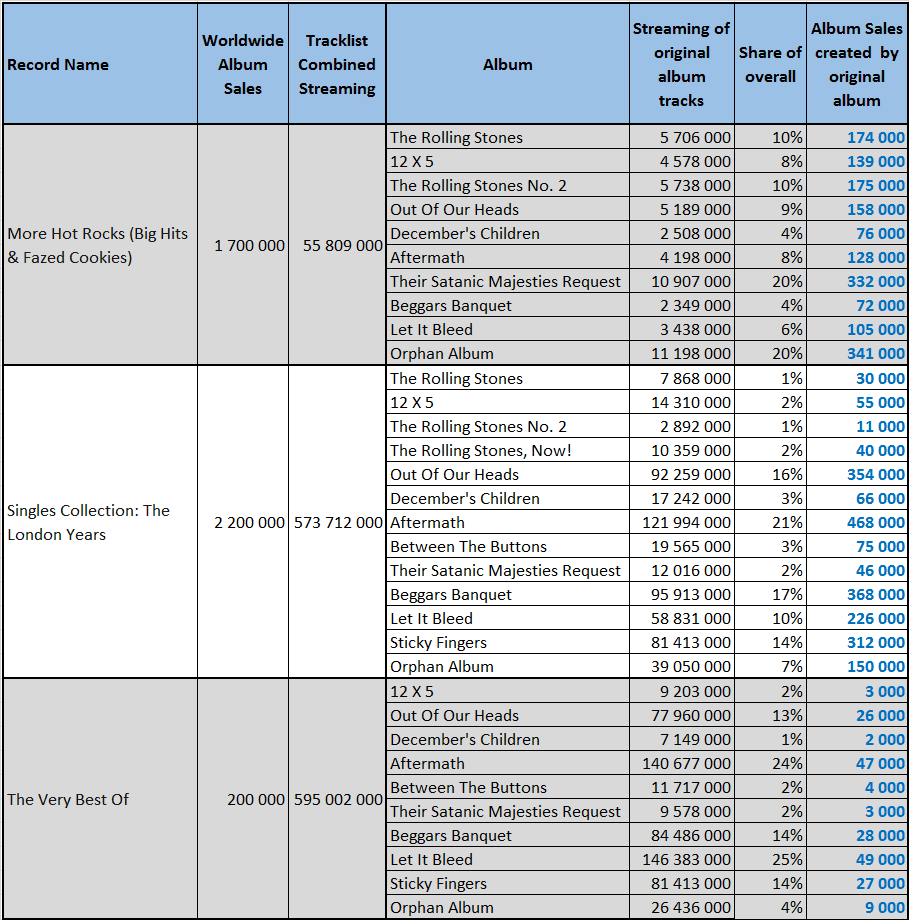 More Hot Rocks, just like Throuh The Past, avoids the biggest hits which were already feature in the first volume of each compilation. This creates an unusual pattern in sales distributions among studio albums.
In the other side, Singles Collection and The Very Best Of are typical Decca compilations with the same previously mentioned albums being responsible for most of their sales. Released much latter and never really promoted, those records sold well steadily but nowhere near amounts of past compilations.