Streaming Part 11 – Orphan Album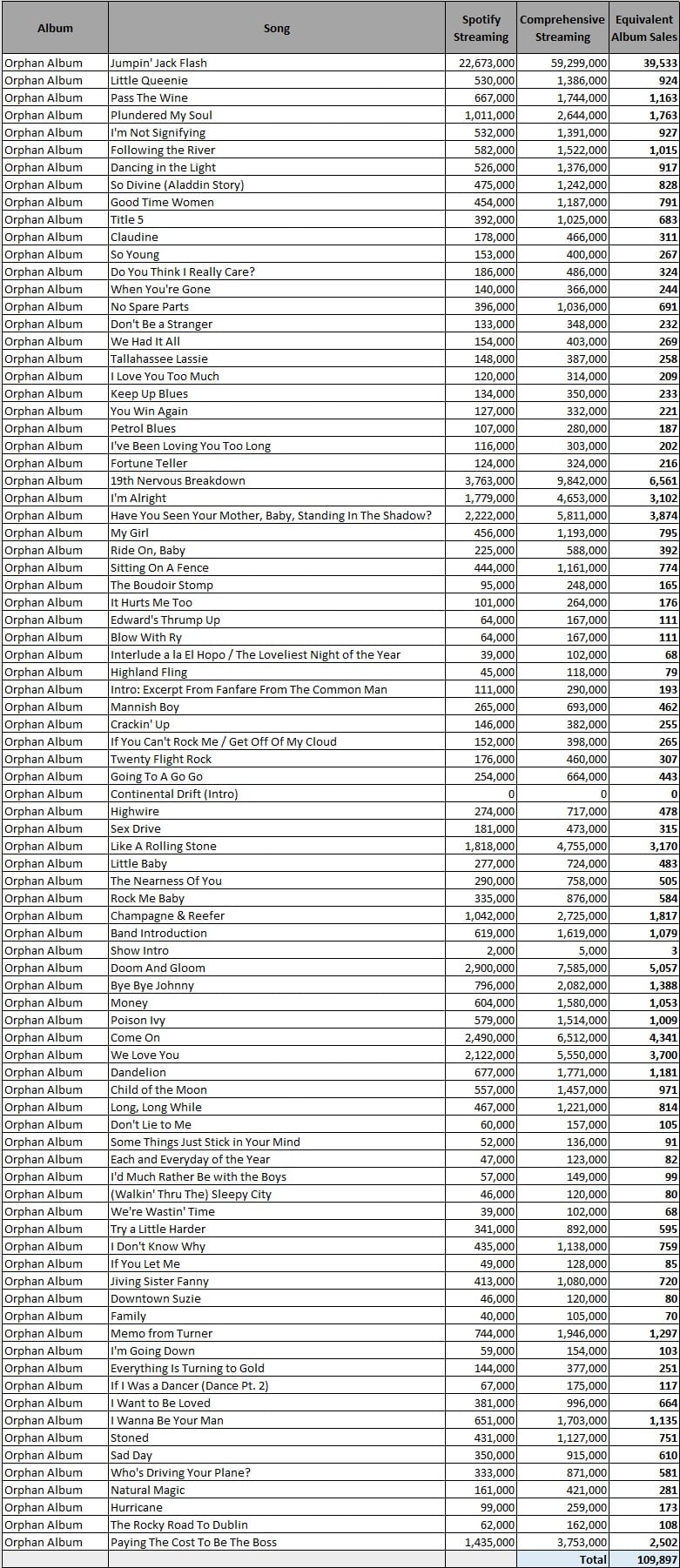 Since the 70s the music industry norm is to work on an album-era basis. First, a lead single comes out, then the album, then additional singles from the album.
In the 60s though, both albums and singles were often independent as the latter's weren't part of the formers. The Rolling Stones also issued many compilations with exclusive singles. Some of the band biggest chart hits of that era logically appear under Orphan Album folder then, most notably Jumpin' Jack Flash.