Streaming Part 9 – Still Alive in the 90s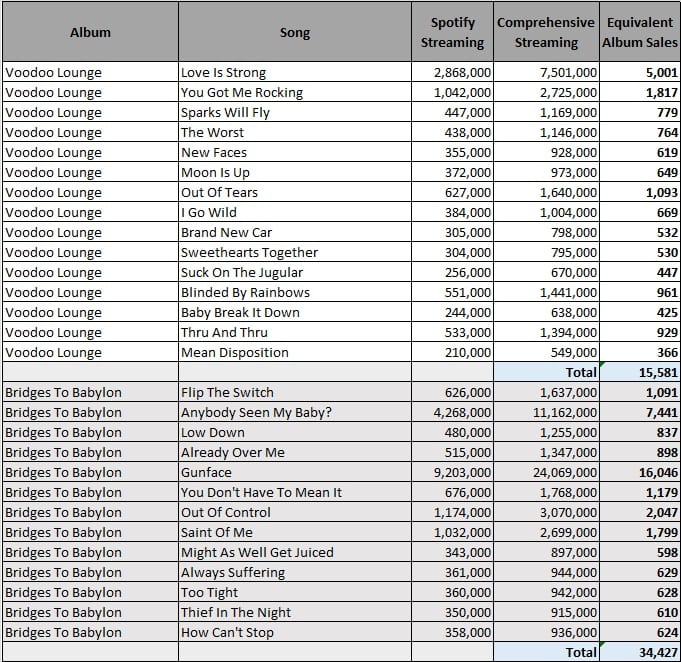 Now more than 30 years into their career, the Rolling Stones were still able to remain relevant. Both Voodoo Lounge and Bridges To Babylon had mixed results in the band main original markets like the US and the UK but pretty good ones elsewhere like Japan or Germany.
While the former success isn't translated into streaming figures, Bridges To Babylon appears to be enjoying a catalog appeal bigger than expected. Although they are nowhere near their 60s astronomical hits, their top 2 hits since 1983 to date belong to this album.