Streaming Part 8 – Dirty Years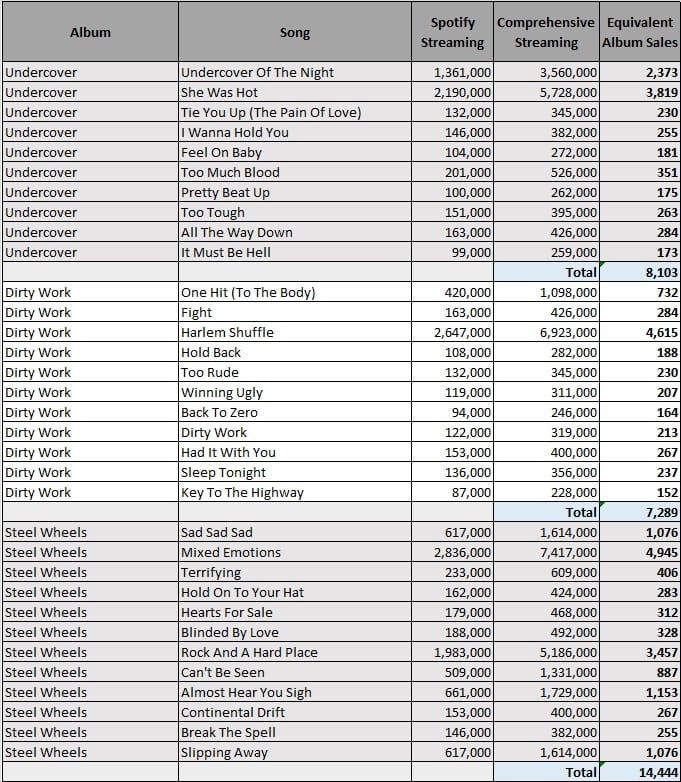 Upon release all those three albums were OK sellers. Steel Wheels era was even a nice return to form with both album sales in the rise and a record breaking accompanying tour. Watching streaming figures though lets no doubt – there isn't much material remembered from that period.
With no song reaching even 3 million plays and some tracks dropping below the 100,000 mark, those LPs combine for less than 30,000 equivalent album sales in streaming format.