Streaming Part 7 – Gimme Hits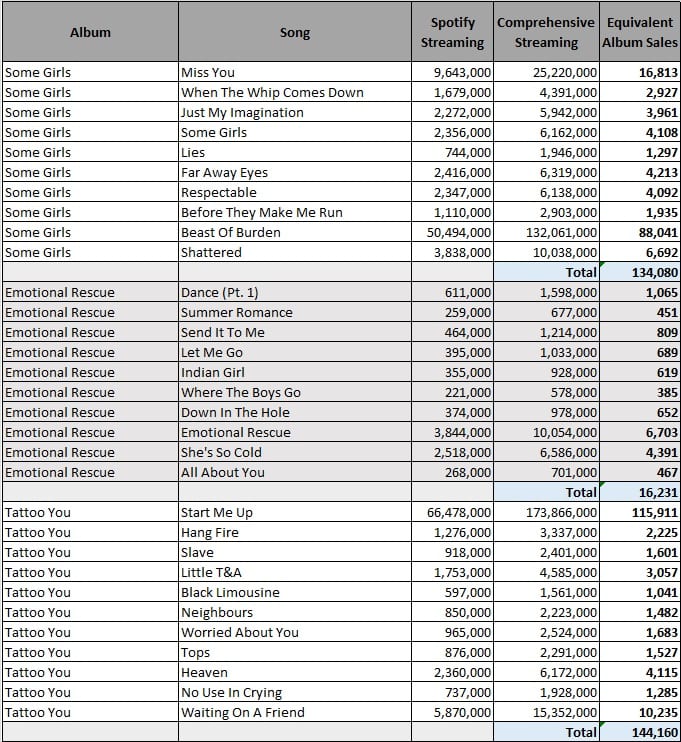 When an artist popularity starts decelerating many years after his debut, it is hard to turn things around and fully recover the hype. That difficult task was fully achieved by the Rolling Stones twice within' a few years.
Coming back from a relatively disappointing Black And Blue, they made it big again with Some Girls album. From 2016 perspective, it looks like it's Beast Of Burden that regenerated them. If that song has a superb 50 million plays on streaming today, at the time the huge comeback was Miss You, which reached #1 in the US some five years after the last song that peaked higher than #10 – the #1 hit Angie.