Part 6 – Music videos I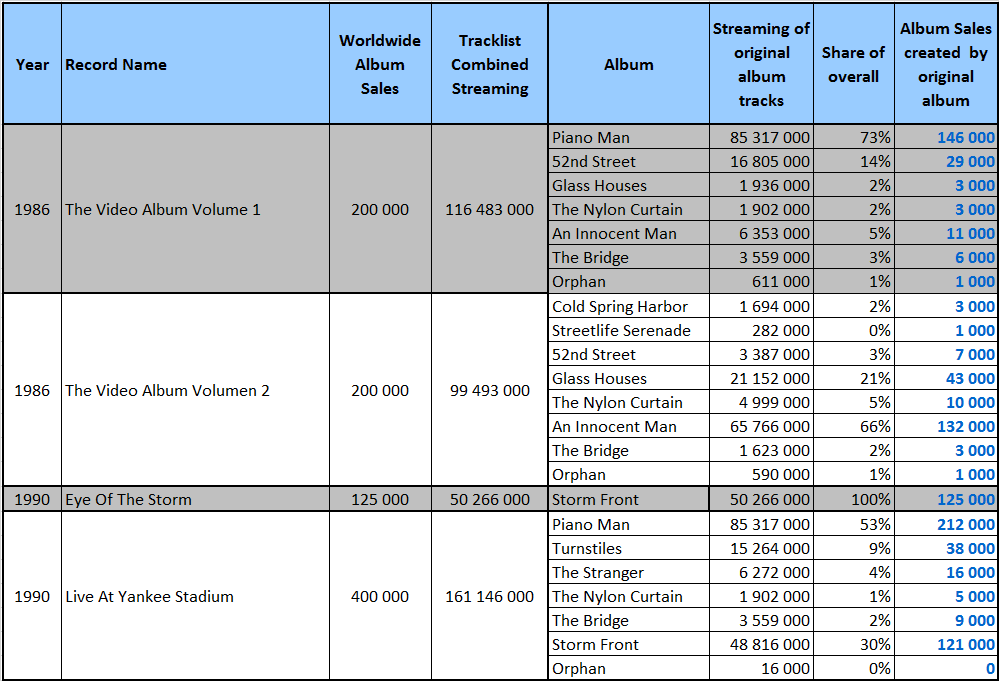 Amongst Billy Joel's music videos, Piano Man finds yet another source of sales. The Video Album Volume 1 was dominated by his second album, whereas The Video Album Volume 2 puts An Innocent Man as the winner.
Eye Of The Storm, as its titles proves, got 100% of its sales from Storm Front tracks as its whole content is related to his 1989 effort.